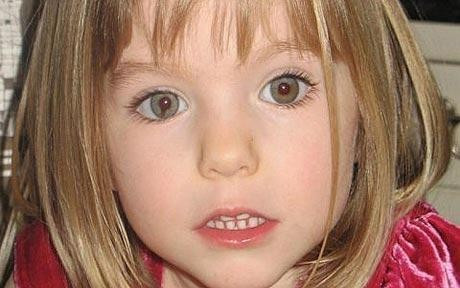 A British paedophile was living near the Portuguese resort from where Madeleine McCann vanished, it has emerged.
Convicted child abuser David Reid had a house in the seaside resort of Carvoeiro, 30 miles from Praia da Luz in the Algarve, where the McCann family was on holiday in 2007 when Madeleine disappeared.
Local police knew nothing about him and failed to investigate him over a string of sex attacks on young girls that began after he arrived in the community in 2004.
According to an investigation by the Mirror, five youngsters aged 7-10 were attacked in their bedrooms by a man matching the description of Reid between 2004 and 2006. There were similarities between those incidents and the disappearance of Madeleine.
In all cases, no items was stolen from the room and there was no sign of a break-in. Reid reportedly had a penchant for young, white girls.
He had been jailed in 1995 for gross indecency and indecent assault in his native Northern Ireland. He fled to Carvoeiro after his past was exposed.
Portuguese police were unaware of his past convictions because they occurred years before the sex offenders register was set up.
One of his victims said in 2006 that he posed a serious and ongoing threat to children. She warned: "He'll never change.
"Get your kids and family away from him. Never put temptation in front of him. He just won't be able to resist it."
Reid died in 2013 from cancer in his adopted home town. He was in his 60s.
A Scotland Yard spokesman refused to comment on the Mirror claims.
Reid covered up his record after fleeing Northern Ireland to Carvoeiro and took a job singing in bars popular with expats. His child sex crimes were exposed and there was an incident in which he was allegedly punched to the floor while performing in a bar.
The Madeleine McCann inquiry was shelved nearly six years ago, only to be reopened by Portugese police. When the Met reopened their investigation, thousands of calls and emails were sent after a BBC Crimewatch reconstruction of the day Madeleine disappeared.