A lawyer has accused the parents of missing schoolgirl Madeleine McCann of negligence, while defending his own client in court.
Gareth Morgan made the claim as he defending a mother who was over the drink-drive limit as she drove to a cashpoint, leaving her five-year-old son at home.
She had crashed into another vehicle at traffic lights and her son, who has Asperger's syndrome, was discovered when she was escorted home by police.
The woman, who cannot be named for legal reasons, admitted neglect in court. Yet Mr Morgan argued for her freedom on the basis that Kate and Gerry McCann, parents of missing Madeleine, were never prosecuted for leaving their daughter alone in their rented holiday apartment in the Algarve.
Mr Morgan told the court in Merthyr Tydfil, South Wales: "The parents of Madeleine McCann were guilty of child neglect for leaving their little girl much longer than my client.
"They were never prosecuted. The mother in this case is ashamed and remorseful at putting her young child at risk in the way she did."
The comparison has been criticised by friends of the McCann family, condemning Mr Morgan's speech as "insensitive" and "wrong".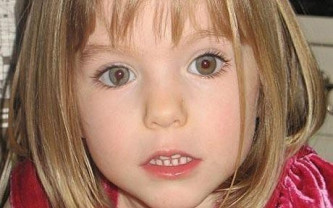 Speaking to the Mirror, a friend of the couple said: "Kate and Gerry will be furious. The circumstances are totally different and not comparable.
"If Kate and Gerry were guilty of child neglect, and they were absolutely not, they would have been dealt with. As it is, there are two police inquiries in two different countries trying to find out what happened to Madeleine, and comments made by a lawyer in an unrelated case is offensive, outrageous and inaccurate.
"It is his opinion, but it is a disgrace that a defence lawyer is commenting on Kate and Gerry in this way. They will not be happy about that."
Kate and Gerry McCann left Madeleine, who was three at the time, in their apartment in Praia de Luz in 2007 while they dined in a restaurant nearby.
Scotland Yard are poised to make fresh arrests over her disappearance.
Three suspects are currently being investigated, as they carried out raids in the area days before Madeleine vanished.