Madonna and Hugh Jackman make a sight for the sore eyes as they cosy up at UFC title fight
Madonna and the Logan actor were joined by other celebrities including Zac Efron at the UFC event.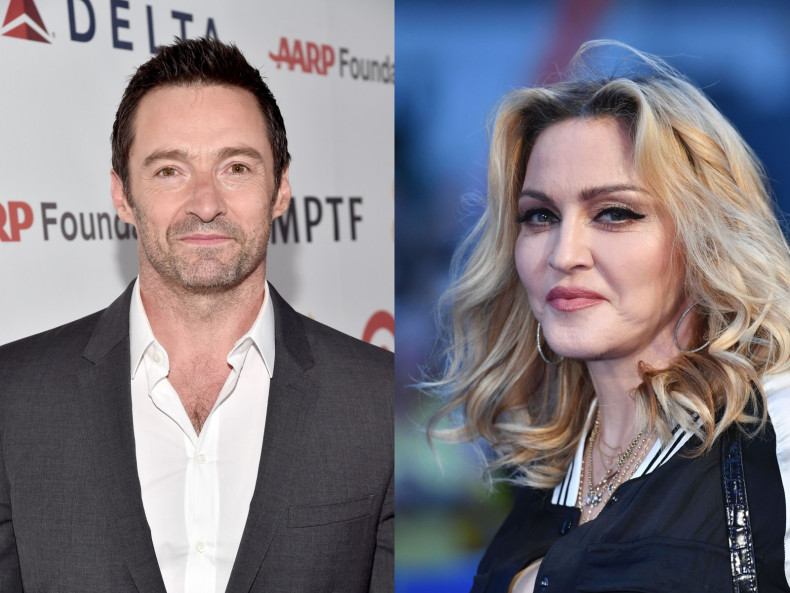 Ageless Madonna was quite a sight for the sore eyes as she made a glamorous appearance at the UFC lightweight title fight in New York on 13 November. The Material Girl songstress was also joined by hunky actor Hugh Jackman, as celebrity news sites reported that the two were spotted cosying up during the Sunday night event.
The actor sported his signature bearded look – reminding fans of his trademark role as the iconic Wolverine – at the mixed-martial arts event.
On the other hand, Madonna cut a striking figure as always in her decked-up style in black leather jacket embellished with chains and strings of pearls. To up her charm, the 58-year-old singer let her beach waves loose on her shoulders.
Clearly the Australian actor was overjoyed to be hanging out with the Like a Vigin hitmaker during the UFC fight as he even took to his Instagram account to share a fan-crush moment with Madonna. "Just a "normal" Saturday night in NYC!!! @ufc fight night with the legendary Madonna," Jackman adorably captioned the photo which had him cosying up with the pop icon herself.
Madonna and the Logan actor were joined by a horde of other celebrities as they watched the spectacular fight between Irish icon Conor McGregor and the 28-year-old Alvarez. McGregor beat the American in second round to claim a historic win.
Jackman also caught up with Baywatch actor Zac Efron during the martial arts event. Sharing a photo with a fellow enthusiast on social media, the X-Men star wrote, "@ufc @zacefron A history lesson!
Meanwhile, fans are eagerly awaiting the 48-year-old actor's upcoming movie Logan, which will be his last appearance as the claw-wielding Wolverine. As Jackman prepares to kiss goodbye to his beloved mutant character, his wife Deborra-Lee Furness assured that he will he keeping his costume.
"We'll bring it out at Halloween, even when he's 70," she joked.
Logan is set for a 3 March release in 2017.