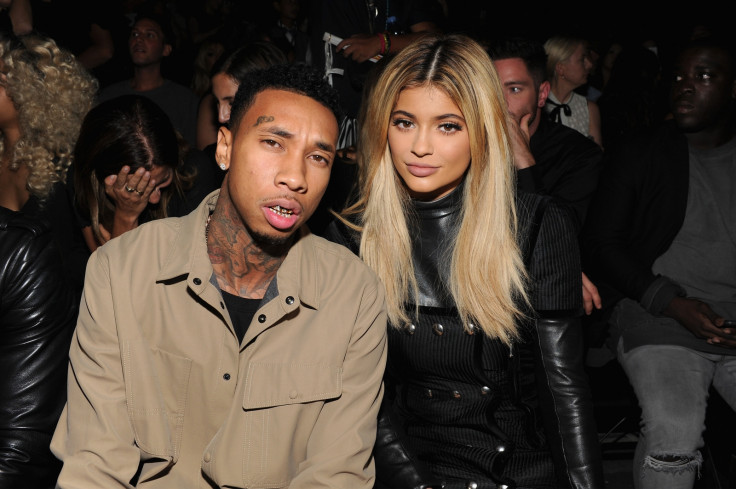 Blac Chyna's absence from the household scene during her delivery has reportedly brought her son – King Cairo from previous relationship with Tyga – and Kylie Jenner closer. And having spent quality time with the four-year-old in the past few weeks, Jenner now wants to have a baby of her own, according to reports.
If rumours are to be believed, the lip kit maven has already discussed her plans and wishes with her on-again and off-again boyfriend Tyga, and he too seems to be one with the idea.
"Kylie's having the time of her life watching and bonding with King while [Blac] Chyna's been in the hospital. It's given her a serious case of baby fever," a source close to the couple told Hollywood Life.
The report further stated that the 19-year-old reality star is not only eager to have a child of her own, but also while she is still young, so as to keep up with the baby like she does with Tyga's son, King.
"She explained to him she wants to have a child while she's still young so she can have the energy and stamina to keep up with the kid just like she's keeping up with King! She's been reading to King, playing basketball with him, making him healthy snacks and even helping him with homework."
However, considering the frequent rough patches in Jenner's relationship with the Rack City singer; the baby plan also depends majorly on Tyga. According to reports, this doesn't seem to be a problem as the 26-year-old rapper is ready to "father a child with Kylie".
"Kylie and King have a special connection and it's really making her think of having a kid with Tyga. Tyga's down. He told her one of his greatest joys is being King's father and that he's down to father a child with Kylie," the report revealed.
The baby planning shouldn't come as a surprise to the fans as the teenager had been actively spending time with her beau and his young son in the recent past. Jenner even threw a lavish Ferrari-themed party for King in October, which included a Ferris wheel, giant inflatable and a photo booth to capture the adorable moments from the epic birthday bash.