It would seem even the queen of pop is not exempt from getting booed as Madonna found out during the latest show on her Rebel Heart tour. The Like A Virgin singer did not impress her Manchester audience when she reportedly arrived on stage an hour late and then proceeded to swear at her fans when explaining her tardiness.
The 57-year-old brought her world tour to Manchester Arena on 14 December 2015 where fans expected the US star to start the show at 9pm with ticket-holders having flocked to venue from 6:30pm when doors opened. However, an announcement was made informing the audience that Madonna was running late due to issues "beyond the artist's control" and therefore the show would not end until 11:30pm.
Watch Madonna address her lateness in Manchester:
When the Bitch I'm Madonna singer did eventually arrive on stage, she blamed her lateness on technical issues and even swore at fans when they began to boo her. In video footage, the hitmaker can be heard saying: "I just want to thank you all for waiting. My lateness tonight was due – I don't like to be late by the way, alright. And all you bitches who keep complaining about it can shut the f**k up. I'm not back there, eating chocolates and filing my nails and getting my extensions done. Tonight, a video crashed and we had no video... a file was compromised."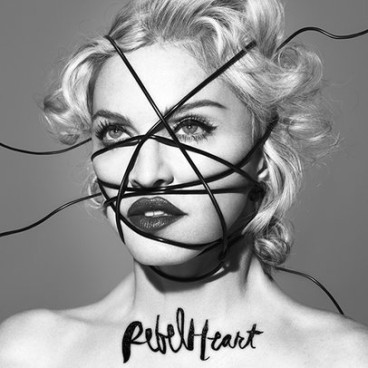 She added: "So we have no video. So we have to wait until we reboot it and it just so happens that the head of the company is right here in Manchester."
As the anticipation grew in the arena, one furious concert-goer tweeted: "Over 50mins late at Manchester Arena and no announcements. Not acceptable. People have jobs to go to @Madonna," while another said: "Been a #madonna fan for 30 years. No more. Her attitude in Manchester STINKS tonight. #badattitude." One other audience member revealed: "A lot of very fed up people in Manchester waiting for #Madonna. Oo, the booing has prompted a bit of action."
However, others in attendance refuted claims that the crowd had actually booed Madonna herself, with one commenting: "You were magnificient. You were not booed. That story is incorrect. You were funny emotional and perfect. Love you!" Another supporter tweeted: "You were amazing in Manchester sorry you had a technical hitch..Despite what the media say you were not booed the stagehands were!"
Madonna's Rebel Heart tour comes after the release of her 13th studio album in March 2015. The tour, which started in September 2015 in North America, will continue around the UK until 20 December before resuming in the US in January.
Remaining dates of Madonna's Rebel Heart tour in the UK
16 December 2015 – Barclaycard Arena, Birmingham
20 December 2015 – The SSE Hydro, Glasgow