A child has breached the wall of silence that shields one of Italy's most powerful mafia clans, providing police with an unprecedented insight into its illicit dealings and power structure.
Detectives have avidly questioned the 11-year-old son of 'Ndrangheta boss Gregorio Malvaso, 37, after the child, described as the youngest-ever informer, decided to co-operate with authorities.
He is potentially a gold mine of information for investigators, as 'Ndrangheta is considered the most secretive of Italy's crime syndicates and the hardest for police to penetrate as its clans are founded on strict blood ties and, as a consequence, turncoats are a rarity.
The child was persuaded by his mother to break with his family's criminal tradition, after his father, accused of being the head of the San Ferdinando gang based near the southern port town of Gioia Tauro, was arrested at their family home in October last year.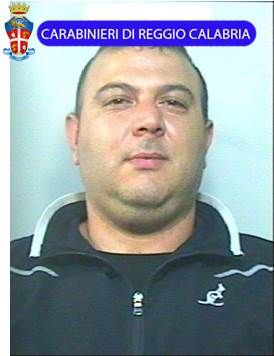 "I am here because of my children, I don't want them to grow up with the wrong ideals and values of their father," she told prosecutor, according to a transcript of her testimony seen by La Repubblica newspaper. The mother and son now live at an undisclosed location under false name and police protection.
The boy, who has not been named for obvious security reasons, is giving detectives a first-hand account of his father's daily routine, as Malvaso ran part of his criminal empire from home and his would accompany him when he went on 'business' trips.
"I've seen drugs and weapons, mainly guns," he reportedly told them. "Drugs were kept in the garage, never [at home]". He is said to have provided prosecutors with a detailed organisation chart of the clan, also handing in the mobile phone used by Malvaso.
His help could prove fundamental in dealing a hard blow to 'Ndrangheta, which, also thanks to its closed nature has become Europe's largest drug cartel, filling the void left by the Sicilian Cosa Nostra's crumbling power on the international drug trafficking scene. A series of recent investigations have showed how its clans have become the favourite business partners for US mafia families, previously tied to the Sicilian mob.