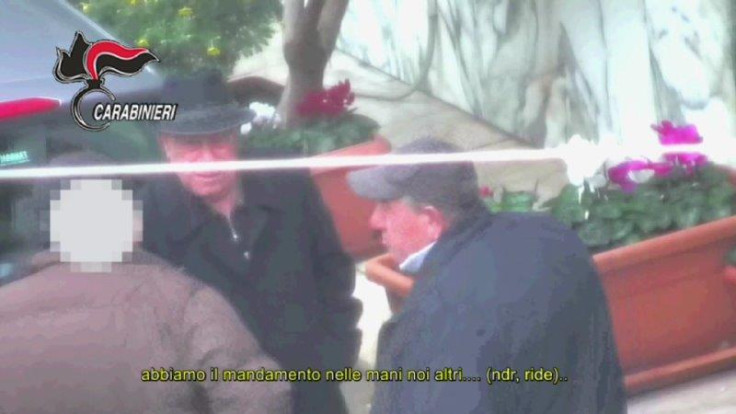 Italian police have arrested two Sicilian pensioners who, instead of enjoying the retired life under the Mediterranean sun, ran violent extortion rackets at the helm of two feared Mafia clans operating in Palermo. Mario Marchese, 77, and Gregorio Agrigento, 81, were among 62 people held in a massive morning swoop targeting Cosa Nostra affiliates on 16 March.
Detectives believe the two elderly men commanded the criminal syndicates of Villagrazia-Santa Maria di Gesù and San Giuseppe Jato, which held pervasive control over areas of the Palermo province, upholding an old-school set of mafia rules. Police recordings showed Marchese discussing his clan's dealings surrounded by fruit boxes at back of a groceries store.
Local businesses were forced to pay protection money, the so-called 'pizzo', while the two godfathers sanctioned what crimes were allowed or banned, police said. An octogenarian affiliate named Vincenzo Adelfio allegedly asked for Marchese's permission before damaging the car of post office employee guilty of treating him disrespectfully.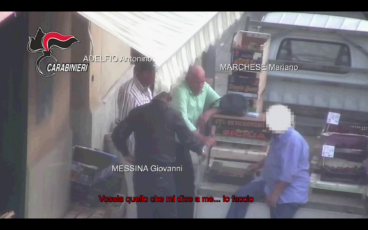 The syndicates paid for funeral costs when a member died but didn't tolerate even loose ties to authorities. In a taped conversation, a senior mobster was heard going berserk upon learning that the daughter of another mafioso got engaged to a prosecutor. "Back in the days people cared about these things. Now they marry cops!" the man said.
Marchese and Agrigento were no improvised bosses but rather mob members who took up the reigns of their clans after serving lengthy prison sentences for mafia-related crimes. Marchese was once a close associate of jailed mafia overlord Salvatore 'Toto' Riina for whom he worked after betraying his previous boss, Stefano Bontade, during a turf war in the 1980s.
In 1987 he was handed a 16-year jail sentence in the infamous maxi trial that saw more than 450 mafiosi indicted, but was released early in 2001. Agrigento, who has a brother serving a life term and is said to be a close associate of the Brusca criminal family, was let out in 2010.
Due to their seniority, the two were addressed by subordinates with the appellative of 'Zu' or 'uncle', police said. The investigation underscored the life-long affiliation of many members, as 19 of those arrested were aged 60 or over.
Many clans seem to increasingly rely on elders and women for leadership roles due to the large quantity of arrests that has hacked Cosa Nostra's ranks in recent years. In February police arrested a 90-year-old boss during another large raid in Catania.
Those held in the most recent operation are facing a series of charges including extortion, receiving stolen goods, illegal possession of weapons and mafia association.