Teresa Marino: Mafia godmother that 'brought gender equality' to Cosa Nostra arrested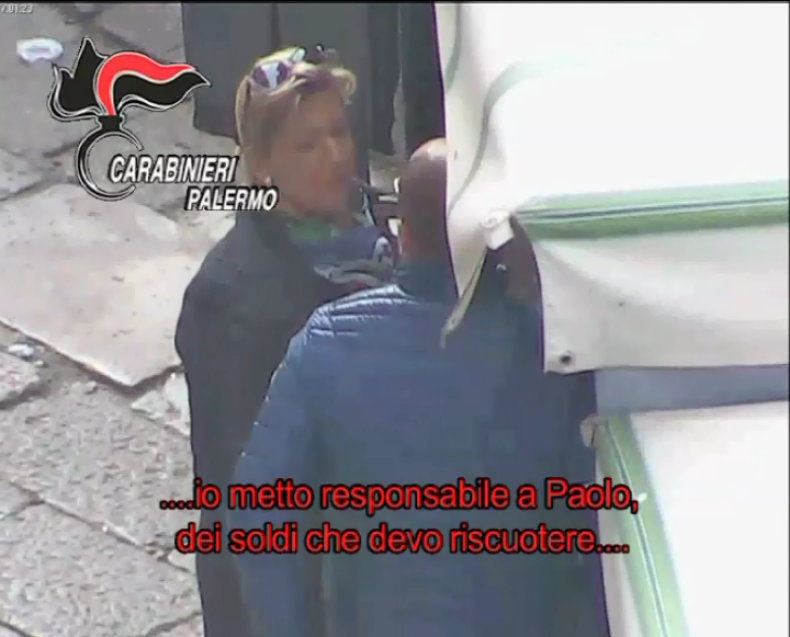 Italian police have arrested a woman that allegedly took over the reins of a Mafia clan from her jailed husband. Teresa Marino was among 38 people held in a morning operation targeting Cosa Nostra in the Sicilian capital of Palermo.
Authorities alleged the 38-year-old was the boss of the Porta-Nuova crime syndicate, which draws its name from a central district. The mother-of-five and young grandmother "directed all criminal activities of the Mafia group," police said, adding she often followed instructions that her feared husband, Tommaso Lo Presti, leaked out of prison.
Marino ran with firm hand the gang's global drug trafficking and extortion rings but also brought a feminine touch to her leadership, detectives said, explaining she was particularly sensitive to the monetary needs of wives that, just like her, had been left behind by their imprisoned husbands. Police wiretappings revealed Marino once offered to pay out of her own pockets the traditional "social security" handouts clans pay to families of jailed mobster.
When it came to business, however, she was less tender-hearted. Her Porta-Nuova clan and the affiliate Bagheria gang used intimidation to force local business pay the so-called 'pizzo' (protection money). Extortions predominantly targeted construction firms that had to pay 3% of the value of each contract they won or face possible violent reprisals.
Palermo prosecutor Leonardo Agueci said her leadership role signalled a cultural revolution in the deeply conservative Mafia environment. "[It] shows times have changed, we now have gender equality also within the Cosa Nostra," he commented.
The gangs had also taken over the Palermo fishing industry. They directly controlled to wholesale companies and had pushed their only competitor out of the market by forcibly cutting off his supply lines.
The 38 people arrested are facing a series of charges including, Mafia association, drug trafficking, extortion, making threats and illegal possession of firearms. Marino's husband Lo Presti was held in April 2014.