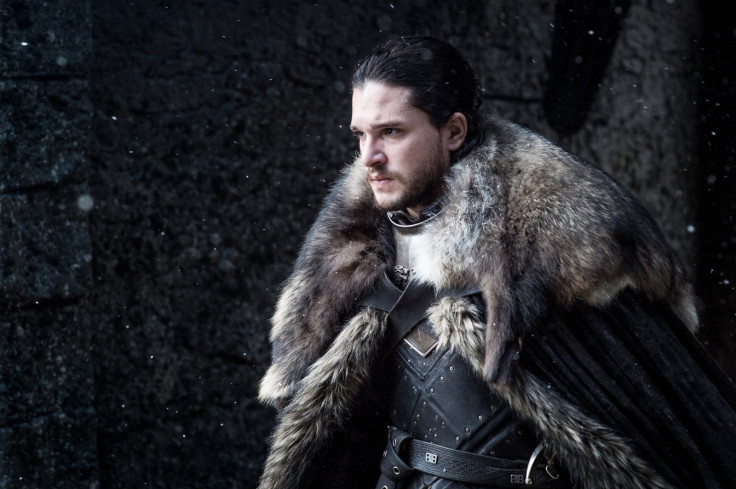 Game Of Thrones season 7 is just a month away from its premiere, but curious fans are digging different sources to find plot details. The show has already suffered multiple leaks, revealing major story arcs. And, a Reddit user now claims to even know the real name of Jon Snow.
In season 6, it was confirmed that Jon is not the bastard son of Ned Stark and that he carries the dragon blood as he is the son of Rhaegar Targaryen and Lyanna Stark.
Since the revelation by Bran Stark, who is being trained as the next Three-Eyed Raven, different fan theories have emerged guessing the real name of Kit Harington's character. A Reddit user now claims that they have obtained a leaked page from Empire Magazine where the original name of the King of North has been mentioned. Apparently Lyanna, on her deathbed, whispered the name "Jaehaerys Targaryen" to Ned Stark.
"As we saw in the last episode of season 6, Bran's psychic time-traveling 'green sight' revealed the true nature of Jon's birth heritage and his real name: Jaehaerys Targaryen. 'Bran's now in this precarious situation in which it's just him and Meera [Ellie Kendrick], and he has all of this information that could change the entire story,' said [Bran actor] Isaac Hempstead Wright. And it's not just about Jon. 'He knows all about the White Walkers too,'" the excerpt from the page reads.
In GOT mythology, the name carries a lot of meaning as the longest-ruling Targaryen king, named Jaehaeherys I, sat on the Iron Throne for 55 years. The beloved king was popular for his kindness, compassion. He was a Dragon Rider and ruled Westeros peacefully by negotiating a peace accord with the Faith Militants.
Jon's paternal grandfather was the Jaehaerys II and received the prophecy of the "Prince that was promised." With the latest leak, it is assumed that Jon will be the chosen one to fulfill the prophecy. As he has the blood of the dragon and of the Starks, Jon will ride the dragon to defeat the terror of the White Walkers.
Game Of Thrones season 7 will premiere on 16 July on HBO.