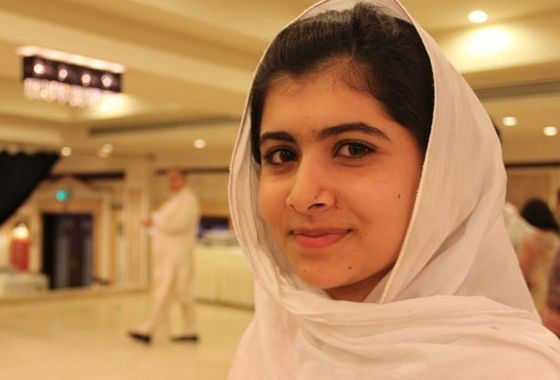 UK Muslim extremists have withdrawn their threat to behead a teenage girl who is recovering in a British hospital after she was shot by the Taliban in Pakistan.
The group, Shariah4Pakistan, lifted its threat of a death sentence on Malala Yousafzai, 14, for her efforts to promote education for girls.
Malala, 15, made headlines around the world when Taliban fighters shot her in the head because she defied their bid to impose strict sharia law.
Fundamentalists in Shariah4Pakistan accused Malala of apostasy - a capital crime under some interpretations of Sharia. Fanatics accused her of failing to wear a hijab , failing to wage jihad, or holy war, and of helping US forces in Pakistan.
Malala was flown to Britain for life-saving treatment at the Queen Elizabeth Hospital in Birmingham after the shooting. A police guard was installed to protect her from potential threats in the UK.
It was reported that individuals claiming to be well-wishers were turned away by officers.
Prominent in Shariah4Pakistan are Anjem Choudary and Omar Bakri Mohammed, both based in the UK.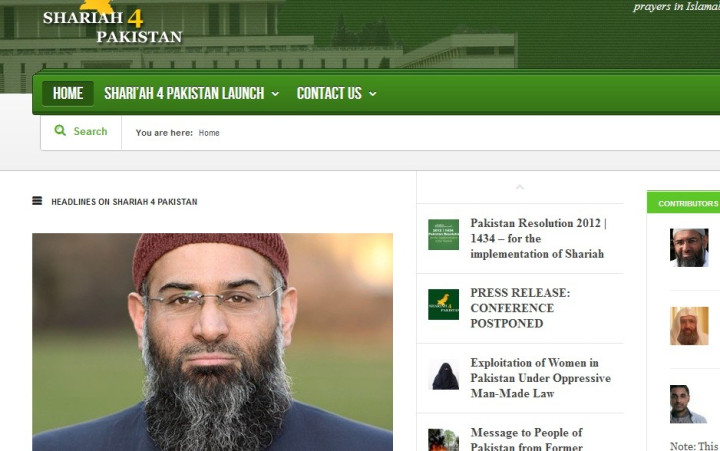 Choudary has belonged to a string of banned organisations, including Islam4Uk. He was due to be in Pakistan for a Shariah4Pakistan conference, at which her fate was to be decided but it was cancelled when visas were refused to members, said a group spokesman.
Bakri Mohammed, who found out in 2010 that his daughter was working as a lap dancer, issued an 11th hour reprieve on Malala.
"After having carefully studied the case of Malala Yousafzai in detail, Sheikh Omar Bakri Muhammad would like to state that he did not find evidence proving her apostasy and therefore we do not believe she should have been targeted," he said.
"Her call for education is a call which all Muslims naturally share as long as this education is based strictly upon the guidance of the shariah. Any statements made by Malala Yousafzai which are inappropriate are not surprising, particularly considering the overtly secular and anti-Muslim nature of the apostate Pakistani regime."