Malala Yousafzai Awarded Nobel Prize for Peace: Her Top Quotes on Education and World Peace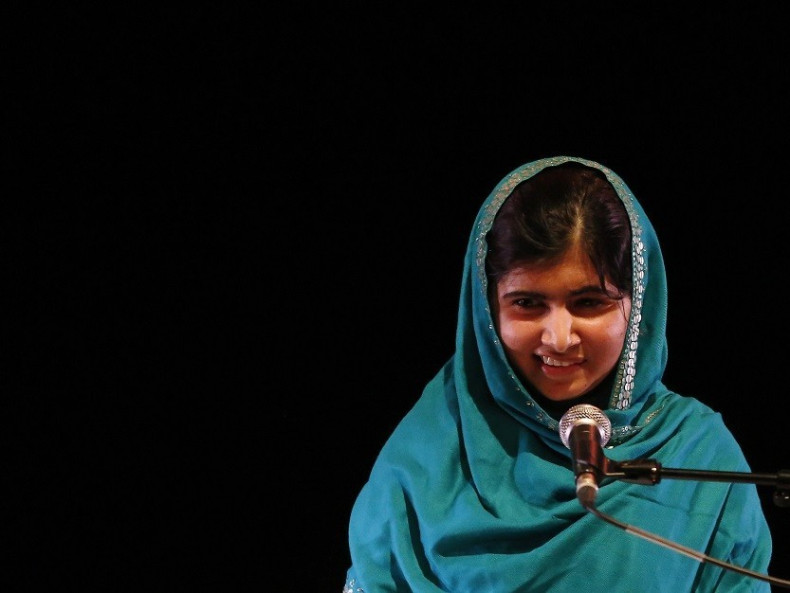 Malala Yousafzai, the Pakistani schoolgirl education activist, has been awarded the 2014 Nobel Peace Prize. She is the youngest ever recipient of the award.
"The Norwegian Nobel Committee has decided that the Nobel Peace Prize for 2014 is to be awarded to Kailash Satyarthi and Malala Yousafzai for their struggle against the suppression of children and young people and for the right of all children to education," the jury said.
The 17-year-old Pakistani teen took a bullet on her head from Taliban militants, who were irked at her role in spreading girls' education in her village of Swat.
The daughter of a school teacher, Malala continued her education and encouraged other girls from her village to do so, despite facing threats from the Taliban for whom female education is anathema.
For daring to disobey their diktats, she was shot in the head by a Taliban militant while on her way home from school in October 2012.
The event sparked a global outburst against Taliban terrorism, even as the world started re-thinking on the need to boost efforts to encourage girls' education across the globe.
Soon after the attack, she was flown to the United Kingdom for specialised treatment. She made a miraculous recovery from her bullet wounds and is currently actively involved in campaigning for children's right to education.
Here are a few famous quotes about world peace and education from Malala
1. "I speak not for myself but for those without voice... those who have fought for their rights... their right to live in peace, their right to be treated with dignity, their right to equality of opportunity, their right to be educated."
2. "Let us remember: One book, one pen, one child, and one teacher can change the world."
3. "I will get my education - if it is in home, school, or anyplace."
4. "I don't cover my face because I want to show my identity."
5. "I want poverty to end in tomorrow's Pakistan. I want every girl in Pakistan to go to school."
6. "When the whole world is silent, even one voice becomes powerful."
7. "Education is education. We should learn everything and then choose which path to follow." Education is neither Eastern nor Western, it is human."
8. "I don't want to be thought of as the "girl who was shot by the Taliban" but the "girl who fought for education." This is the cause to which I want to devote my life."
9. "When someone takes away your pens you realize quite how important education is."
10. "We like to put sacred texts in flowing waters, so I rolled it up, tied it to a piece of wood, placed a dandelion on top, and floated it in the stream which flows into the Swat River. Surely God would find it there."