Malaysia Airlines MH17: Singapore Airlines Apologises For 'Insensitive' Crash Comments on Facebook
Singapore Airlines issues public apology for social media comments following public uproar.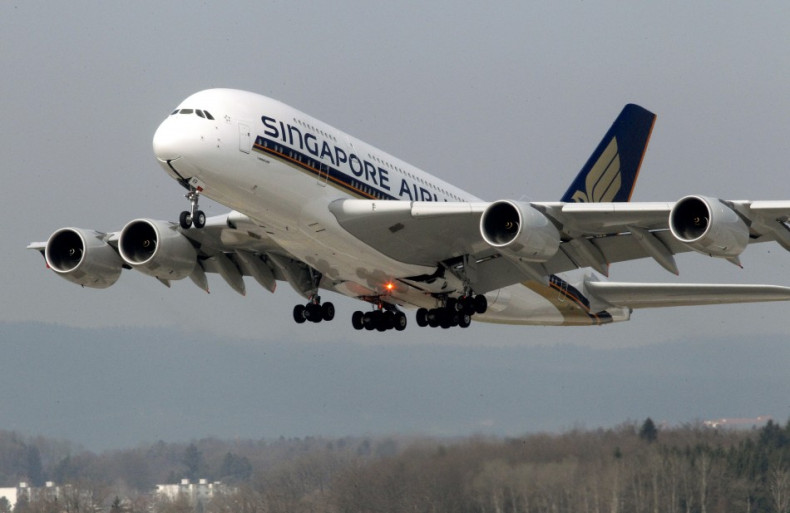 Singapore Airlines has publicly apologised for statements it made on social media sites including Facebook and Twitter, following the Malaysia Airlines Flight MH17 crash.
Hours after the plane was shot down over eastern Ukraine on Thursday, Singapore Airlines posted messages on Facebook and Twitter saying its flights were not using Ukrainian airspace.
The move was condemned as insensitive by social media users, who criticised Singapore Airlines for not offering condolences to families of the victims.
Edward Lim posted on Singapore Airlines' Facebook page: "You better come up with a more considerate, diplomatic and a more sensitive status before you lose customers. Very, very inappropriate and disappointing status."
The statements were also perceived by some online commenters as a publicity stunt designed to capitalise on a tragedy involving a neighbouring country's flagship carrier.
Singapore Airlines later clarified that its flights had been re-routed to alternative paths away from Ukrainian airspace.
A spokesman for Singapore Airlines said: "We are aware of that our Facebook and Twitter updates on Friday morning may have come across as insensitive to some.
"We recognise that the information could have been better communicated and we sincerely apologise if it offended our customers and anyone else in the online community."
All 283 passengers on board the MH17 flight died after the passenger jet was shot down over eastern Ukraine on Thursday.
It is believed pro-Russian rebels were responsible for downing the plane, and world leaders have condemned separatists from preventing international observers from the Organisation for Security and Cooperation in Europe from accessing the crash site.
Ukraine also accused pro-Russian rebels in eastern Ukraine's Donetsk region of performing unauthorised autopsies on at least 38 bodies of crash victims.
Kiev said in a statement: "The government was informed that the terrorists moved 38 bodies of the victims to the morgue in Donetsk, where the 'experts' with Russian accents claimed that they intend to perform autopsies."
"The terrorist groups are also seeking to obtain large cargo transportation to move the remnants of the aircraft to Russia."
US State Department spokesperson Jen Psaki in a statement: "This is unacceptable and an affront to all those who lost loved ones and to the dignity the victims deserve."