Malaysia Airlines has begun tracking the location of its long-haul flights every 15 minutes or less, a proposal that was tabled by the UN aviation agency after the disappearance of the carrier's Flight MH370 a year ago.
Malaysia has also improved coordination between its civil and military aviation authorities to avoid the confusion that beset the initial search for Flight MH370, Malaysia's transport minister Liow Tiong Lai told Reuters.
The system proposed by the International Civil Aviation Organisation (ICAO) uses equipment already installed on long-haul aircraft that collects on-board data such as location, altitude, heading and speed.
But not all carriers configure equipment to send out that data to a satellite in-flight - Malaysia Airlines previously did not - and for those that do, the norm is every 30 minutes.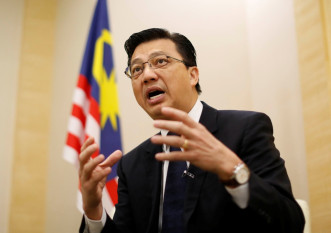 But the systems on Malaysia Airlines Boeing 777 fleet have been upgraded to report the jet's position every 15 minutes, and its Boeing 737-800 and Airbus A330 and A380 aircraft every 10 minutes.
Liow told the news agency: "In fact, we directed Malaysia Airlines to take the lead in this real-time tracking and MAS has implemented, for long-haul flights, implemented every 15 minutes, they have to download the data.
"It has been done independently without the ICAO's requirements."
Widespread disbelief that a jumbo jet could vanish triggered calls for more efficient tracking, with the ICAO proposing as a global standard that all jets automatically report their position at least every quarter of an hour by 2016.
No trace has been found of Malaysia Airlines Boeing 777-200, which vanished enroute to Beijing from Kuala Lumpur on 8 March 2014, with 239 people on board, in what has turned into one of the biggest mysteries in aviation history.