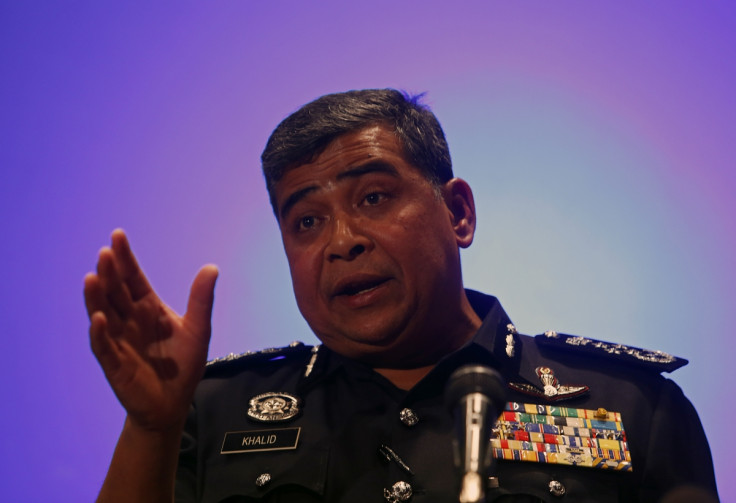 Three men, including a former journalist, have been held by police in Malaysia for allegedly insulting Islam in connection with the death of Haron Din, the spiritual leader of a leading opposition party, stirring controversy over how the police have been handling the investigations.
A fourth person, the MP for Jelutong, Jeff Ooi is also being investigated over his alleged social media posts on the death of Haron. Ooi is being investigated under Section 298 of the Penal Code that criminalises wounding one's religious feelings. The opposition party politician has been released on police bail.
Former journalist Sidek Kamiso and the other two are reportedly being investigated under Section 233 of the Communications and Multimedia Act 1998 that criminalises offensive online comments, the Malay Mail reports.
Police chief Khalid Abu Bakar told reporters that the three, aged bewteen 50 and 60 were arrested for making controversial social media posts on the death of Haron. He said their comments were found to have offended Muslims in the country.
Haron, 76, died in the US on 16 September where he was seeking treatment for his heart condition. Sidek was said to have tweeted about Haron's death and Ooi then retweeted it from his own account.
A check on Ooi's twitter account, which has 30,700 followers, state that only confirmed followers have access to his tweets. It states: "This account's Tweets are protected."
Controversy over pre-dawn arrest of ex-journalist without a warrant
Sidek, 50, who was arrested by police in the early hours of 19 September at his home without an arrest warrant, was later released after the court refused to issue a remand order.
His wife Norlin Wan Musa expressed anger over how the police had jumped over the gates of their house and banged on the door at 4.40am local time. The two policmen failed to produce an arrest warrant despite repeated requests, she said.
Norlin said the officers seized Sidek's mobile phone and looked around their bedroom before insisting on entering their children's room. "I refused to let them in and told them I will not allow them to intimidate my children," she said in her Facebook posting. The couple have a 14-year-old daughter and a 10-year-old son. At the time of the incident, a friend's 12-year-old son was sleeping over.
The two policemen also seized Sidek's laptop and his photo which was in their bedroom. The Inspector General of Police Khalid had told the press that there was no need for arrest or search warrants for such offences.
While lawyers concede that search and seizure are allowed without a warrant if there is reasonable cause to believe that a delay in securing a warrant would adversely affect investigations or result in tampering, removal or destruction of evidence, they were sceptical of the pressing need to secure evidence over the alleged online posting through the early morning search and arrest.
"What did they have to search for really? It was a tweet! To me the search has an element of harassment and intimidation," lawyer Fahri Azzat told the Malay Mail.
The fast pace at which police carried out the arrest has stirred up a storm in the social media. One social media user questions why the authorities have equated insulting a Muslim to insulting Islam.
It could not be immediately confirmed but local media reports said that Ooi is alleged to have posted on his Twitter account: "Adios Harun Din. Let there be peace."
In an opinion piece on Astro Awani, writer Hafidz Baharom said: "The police should not be bothered to act against political correctness and moronic statements ... We should not police rudeness, it is part and parcel of the freedom of expression and speech. We can condemn them, or in the case of politicians - choose not to vote for them or even call on the political party to censure them and remove them from the ballot in the next general election."