Malaysian 1MDB scandal: Who is Arul Kanda, the LSE graduate charged with rescuing troubled investment fund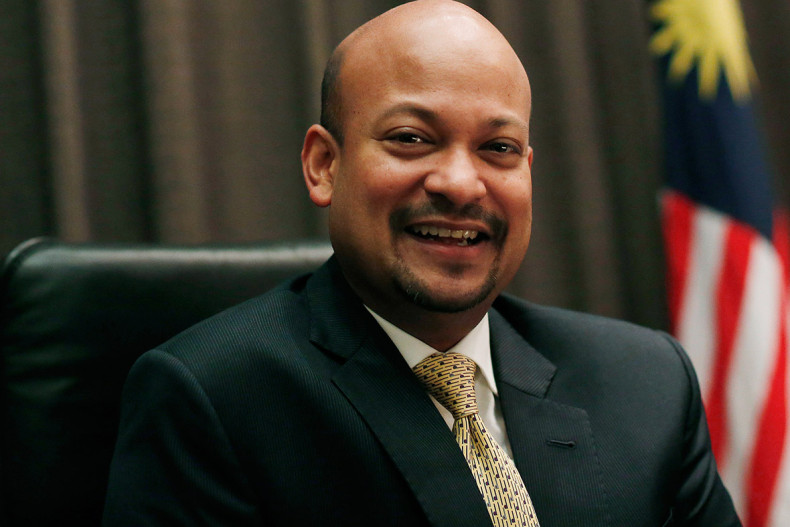 Late in 2015, 1Malaysia Development Berhad (1MDB) president and group executive director Arul Kanda was confident over the outlook for the embattled investment fund, insisting it was fully on-track to bring its debt under control.
The development seemingly vindicated the fund's decision to appoint Kanda, a former student at the exclusive Royal Military College in Sungai Besi, who then moved to London where he obtained an LLB from the London School of Economics in 1998 and an LLM in corporate and commercial law from University College London two years later.
Upon completion of his academic career, Kanda worked at Calyon Financial, a former member of the Credit Agricole Group until January 2008, when it merged with Fimat to become Newedge.
He then spent four years with the London branch of the now defunct group, working as securitisation analyst between 2002 and 2004, upon which he became associate director of securitisation, before moving on to the role of director of capital markets for Bahrain in June of that year, a position he held for 12 months until he became head of Islamic banking at the firm.
Under the stewardship of the former director of investment banking and financing solutions at Barclays Capital, a role he held between 2006 and 2008, 1MDB looks to have significantly reduced its debt after completing its rationalisation plan 12 months after appointing Kanda in January 2015.
Having repaid RM16bn (£2.7bn, €3.4bn, $3.8bn) of its debt – which according to the latest financial audited accounts published on 31 March stood at RM 42bn, through a debt-for-assets swap with International Petroleum Investment Company – the fund is expected to reduce its debt by a further RM17bn after completing the sale of all its energy assets.
"We had a plan to conduct a strategic review, to conduct a rationalisation plan," Kanda said on 31 December 2015.
"We have achieved what we said we would achieve by way of executing legally binding agreements for the debt swap, the Edra sale and Bandar Malaysia."
According to Kanda, who left his role of executive vice president and head of investment banking at Abu Dhabi Commercial Bank after a seven-year stint to join 1MDB, the transaction would be completed by the end of February.
A significant reduction in debt would be a major boost for the fund, whose crisis snowballed early in 2015 after the Wall Street Journal claimed it had had seen a paper trail that reportedly traced approximately $700m from the fund to Malaysian Prime Minister Najib Razak's personal account.
Earlier that year, the fund, which had come under scrutiny for a lack of transparency since Razak came to power in 2009 in a bid to turn Kuala Lumpur into a financial hub, missed $11bn of payments it owed to banks and bondholders.
Kanda has since been criticised for offering support to the prime minister after a Swiss criminal investigation said earlier last month it had found "serious indications" that about $4bn of funds were misappropriated and that there were "allegations of criminal conduct" in four cases involving 1MDB, in a period spanning 2009 to 2013.
It came as a real blow for the head of 1MDB, who had always insisted investigations into the fund should be shielded from political influences in the interest of transparency.
"To me, what is important is that the investigations must continue, the truth and the facts must be made public by the independent investigators," he said in August after two unnamed former 1MDB officials were investigated on multiple charges, including bribery.
"Don't take our word for it; let the investigators do their work in a transparent and professional manner. That is more important."