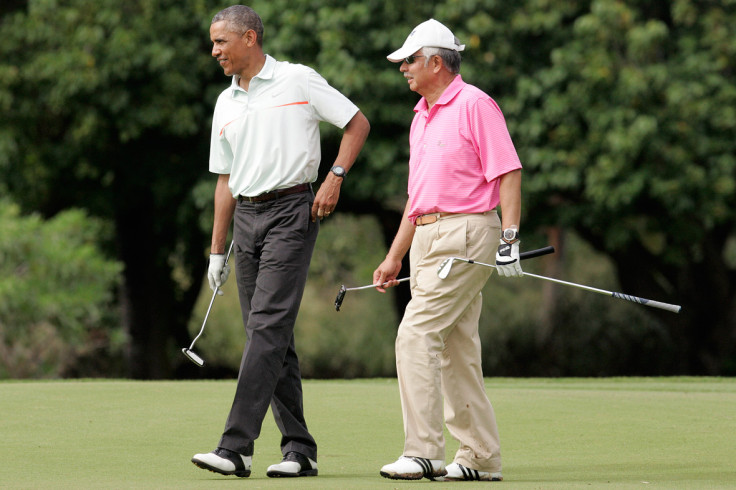 Malaysian Prime Minister Najib Razak is reportedly looking to demonstrate that his personal ties with US President Barack Obama have not been affected after the US Department of Justice (DoJ) initiated legal action in relation to the scandal-hit state fund 1Malaysia Development Fund (1MDB) scandal.
As the scandal on 1MDB continues to gather pace both locally and internationally, Najib chose to tweet: "Had a pleasant chat with President @BarackObama at the Gala Dinner in conjunction with Asean & Related Summits in Laos."
Najib is in Vientaine in Laos, attending the 29th Asean Summit and in addition to the heads of states of the 10 Asean nations, plus President Obama, United Nations Secretary-General Ban Ki-moon was also in attendance alongside representatives from Japan, South Korea, Australia and New Zealand.
Najib was accompanied by his wife Rosmah Mansor and his Foreign Minister Anifah Aman and International Trade and Industry Minister Mustapa Mohamed.
On 20 July (2016), the DoJ announced that it had initiated legal proceedings to recover funds it claims were illegally siphoned off the state fund. However, the DoJ did not name Najib directly within the papers but the Prime Minister's step son Riza Aziz and Low Taek Jho or Jho Low were both named.
The DoJ is bringing the action forward under the Kleptocracy Asset Recovery Initiative, a federal initiative to recover assets stolen by foreign officials and laundered in the US.
Those named in the civil suit have not been officially charged with committing a crime, although law enforcement officials confirmed there is an ongoing criminal investigation, according to a report by the LA Times.
The Malaysian government has already dismissed the civil suit, saying that it was a civil and private matter and did not involve the government directly. This is not the first time that Najib has tweeted about Obama. He tweeted a selfie with the US president in April 2014.