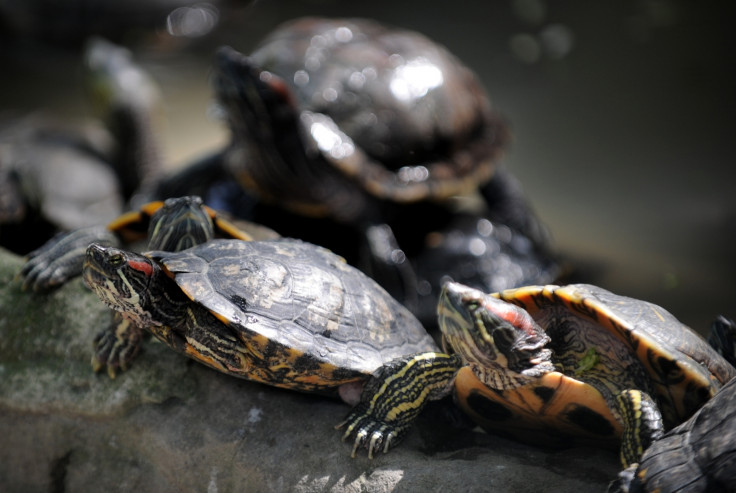 A man has been arrested after he "barbecued" a family's pet turtle in Elk Grove, California.
Eric Pauly, 36, originally from Citrus Heights, was staying as a guest in the family's Californian home. Police have not elaborated on the nature of the relationship between the pet owners and Pauly.
According to CBS Sacramento, the family owned four red-eared slider turtles, one of which Pauly stabbed and grilled, prompting someone in the house to contact the authorities.
"This was not a consumption type situation," said Officer Chris Trim. "It was a malicious type of situation."
The legality of cooking turtles in the US depends on state law and is species-specific.
All seven species of sea turtles are protected under the Endangered Species Act of 1973. But red-eared sliders, a freshwater species, can be consumed as a delicacy. The species, easily recognisable thanks to the thick red stripes behind their eyes, are usually kept as pets.
It is the manner in which Pauly killed the animal that earned him animal cruelty charges, in addition to breaking the terms of his parole. The causes of Pauly's former arrests are still unknown.
According to neighbour Shawn Sullivan, the four red-eared sliders lived in an outdoor pound. The "pride and joy" of the family were cherished by the household, and children from the neighbourhood would come visit just to see them.