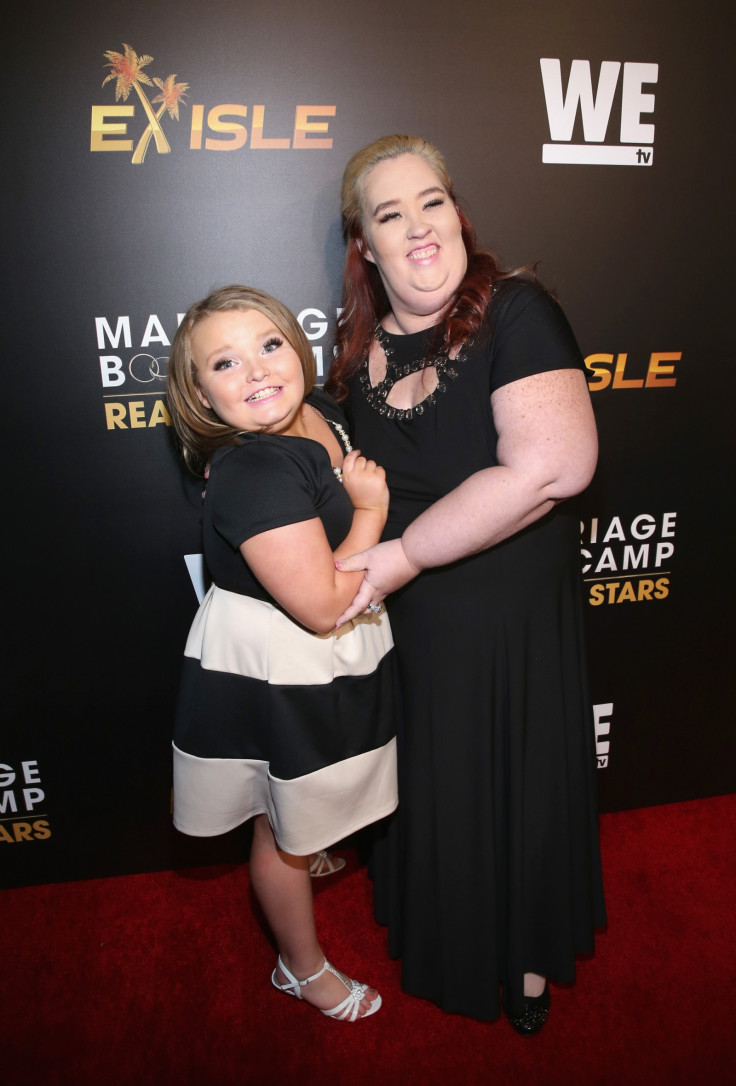 From Not To Hot star "Mama June" Shannon has left no stones unturned with her weight-loss efforts as she dropped almost 300 pounds to flaunt a brand new slender physique. But, she seems to be struggling with several personal conflicts, especially when it comes to her estranged daughter Anna "Chickadee" Cardwell.
The reality star's eldest daughter recently made some explosive allegations against her mother and slammed her for going under the knife for her show. While Mama June hasn't directly responded to the allegations, she did open up about her strained relationship with 22-year-old Anna.
"[Anna's] had opportunities to get on the show and I think that like for her, it's more of 'Okay, mama is on TV and I'm not part of it, I'm not getting any money off of it,'" the 37-year-old WE TV star told Life & Style magazine. "So it's more like a jealousy thing."
In addition to the already-scarred relationship, Anna living apart from her mother in Alabama with husband Michael Cardwell and children further added to the estrangement. Along with her daughter, Mama June is now believed to have little contact with her grandchildren as well.
"We really don't talk. She'll go through phases like that, where we won't talk and then she'll come up and want me to come get Kaitlyn," the former pageant mother said referring to her older granddaughter.
However, the allegations have been fired from both the sides, as the former Here Comes Honey Boo Boo star criticised her mother for undergoing surgery for the sake of her TV career. The family rift might run deeper as Anna further claimed that Mama June owes her and her daughter Kaitlyn close to "half a million dollars" from their time on TLC show Here Comes Honey Boo Boo.
"I think Mama did get herself out there to get another show," Anna revealed to E! News. "That's my opinion on that. I don't think she did it or anything for herself. If she would have done it for herself, she would have tried to lose the weight a long time ago."
"She claims that she cares and misses Kaitlyn but she can't even check up on her and call her and see how she's doing," the former TV star said about slamming Mama June.
For more on the Shannon family drama, watch Mama June: From Not To Hot on Fridays at 10 pm EST on We TV.