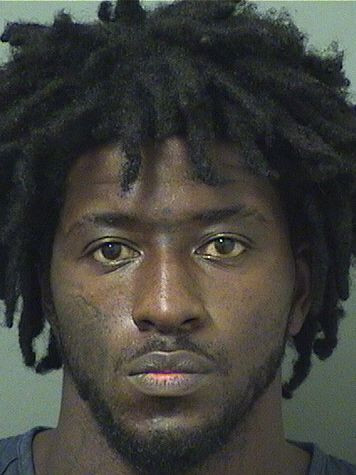 A man accused of murdering a mother and her 11-year-old daughter said he did not like the child's "bad attitude" according to official reports seen by local media.
Marlin Larice Joseph, 26, had been arguing with 36-year-old Kaladaa Crowell about her daughter, Kyra Inglett, when the disagreement turned violent, West Palm Beach Police in Florida said.
One of Joseph's brothers reported hearing gunshots just after Joseph had left a room they were both in. The woman was found on the ground and urged the brother to call authorities.
The brother said that he saw another of his brothers struggling with Joseph before the suspect ran outside after the girl and shot her.
The 11-year-old was found alive at the scene by authorities with gunshots to the head and arm but died later in hospital, the Palm Beach Post reported.
Joseph fled in Crowell's car but was apprehended on Tuesday 2 January after four days on the run.
Authorities have accused his cousin, Javarie Williams, of hiding the wanted man who was apprehended after being caught using one of Joseph's credit cards at a petrol station. Online jail records show Williams faces a charge of making a false report.
The Palm Beach Post reported that Williams had told police he could not have been using Joseph's card as he did not know the pin number. A judge ruled that the cousins were not to have any contact with each other.
Joseph has been charged with two counts of premeditated first-degree murder and one of violating probation. Williams had bail set at $50,000 while Joseph does not have the possibility of bond. Both remain in jail.