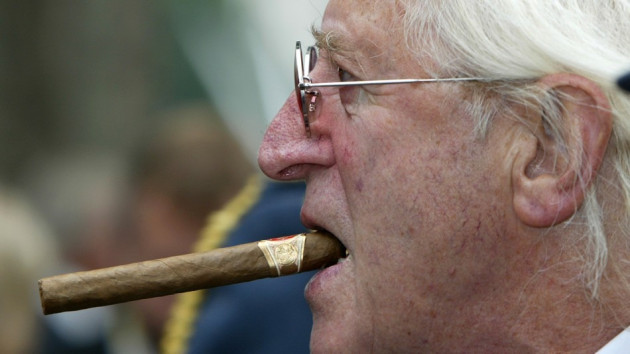 Detectives investigating claims of child abuse linked to Jimmy Savile and others have arrested former Radio One producer Ted Beston.
Beston, 76, from Bromley in south east London, was arrested as part of Operation Yewtree, the investigation into allegations of sex abuse surrounding Savile and others, and falls under the strand titled "others", Scotland Yard said.
Beston worked with the late DJ and presenter on his Radio One shows, including Savile's Travels, the Jimmy Savile Old Record Club and the Double Top Ten Show. He is the eighth person to be arrested as part of the investigation.
Scotland Yard said: "Officers working on Operation Yewtree have this morning, Wednesday 19 December, arrested a man in his 70s in connection with the investigation.
"The man from London was arrested at 06.30hrs on suspicion of sexual offences and has been taken into custody at a south London police station."
Other high-profile figures arrested as part of Operation Yewtree include publicist Max Clifford, comedian Freddie Starr, DJ Dave Lee Travis, former glam rock singer Gary Glitter and former TV producer Wilfred De'Ath.
Starr and Clifford have been re-bailed to return on dates in February and March pending further inquiries.
Police recently said 589 alleged victims have come forward during their investigation into offences committed by Savile and others, and 450 of the allegations concern Savile.
Operation Yewtree has already cost around £2million and involves a team of 30 officers.
Savile, who died last year aged 84, has been described as one of the most prolific sex offenders in the UK and is alleged to have abused children in his BBC studio dressing room, hospitals, care homes and at Broadmoor psychiatric hospital.