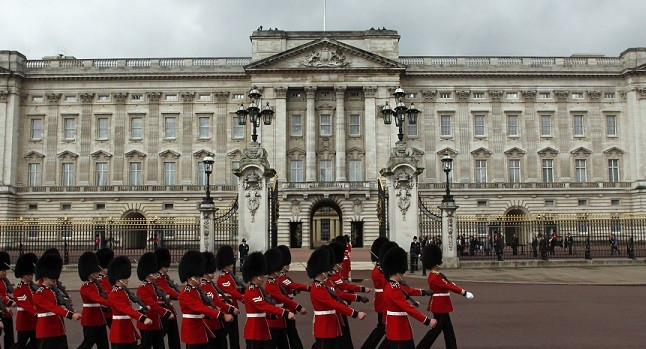 A man has been arrested after he attempted to enter Buckingham Palace armed with a knife.
The 44-year-old man attempted to enter Buckingham Palace via the North Centre Gate but was apprehended immediately by police.
The man was then searched and found to be in possession of a knife. He has been arrested on suspicion of trespassing on a protected site and possession of an offensive weapon.
The intruder remains in custody at a London police station.
Buckingham Palace said that the Queen was not in at the time, and no-one was injured during the incident.
In September, police arrested two men over a suspected break-in at Buckingham Palace in what was considered a rare breach of royal security.
One of the most famous break-ins occurred in 1982, when homeless intruder Michael Fagan managed to access the palace twice.
The second time he broke in, he managed to enter the Queen's bedroom and ask her for a cigarette before being apprehended by security.