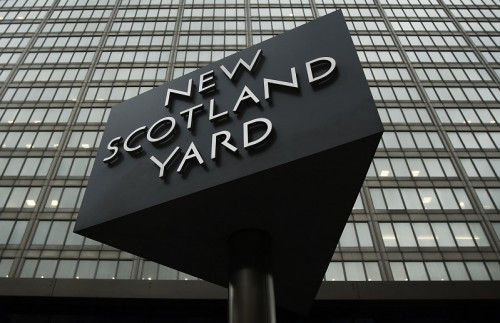 A 31-year-old man has been arrested in connection with a suspected homophobic attack in which ammonia was sprayed into three men's faces outside a nightclub in Vauxhall.
Two men were attacked outside the gay-friendly Lightbox Club on South Lambeth Place, south London in the early hours of 8 June, following an argument.
A third man was also spayed in the face a short while later in the vicinity of the club. One of the victims, a 23-year-old, described how he feared he would lose his sight following the attack and how his face felt like it was "melting".
All three men were treated at hospital, but their injuries are not believed to be serious.
Metropolitan Police have now arrested a 31-year-old man on suspicion of grievous bodily harm in connection with the incident. He is currently in custody at a south London police station.
Two women, who were alleged to have been shouting homophobic abuse at the men before the attack, also came forward but have not been arrested.
Orange Nation, the company that owns the venue in Vauxhall, said they are co-operating with police to deal with the "isolated incident".
A spokesperson added: "Our extensive commitment with the council and Vauxhall One to provide a safe environment for everyone continues.
"Our thoughts go out to the victims of this awful attack and we wish them a speedy recovery."
Scotland Yard also issued reassurances to the LGBT community in Vauxhall following the attack.
"Lambeth has many diverse and vibrant communities and is a popular and safe destination for thousands of visitors every day from across London and further afield," they said.
"Communities working with the police do not tolerate violence, hate crime or discrimination towards anyone and when there is, sadly, an isolated incident such as that which took place last Sunday; it will be dealt with robustly by the police in partnership with the wider community."