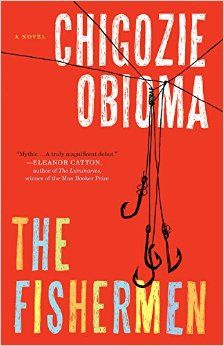 The longlist of 13 books for the Man Booker Prize in 2015 shows clear domination by Americans who occupy five of the slots, exactly what was feared by many when the prize was thrown open in 2014 to include American writers.
One among them is a literary agent better known for securing big advances for his authors' debut novels.
Bill Clegg is among three debut novelists on the list contending for the £50,000 prize with his book Did You Ever Have A Family.
"It feels like a fluke," said Clegg, who insists he is first and foremost a literary agent.
"I'm thrilled and grateful and surprised to be on the list," he told The Independent.
Michael Wood, chair of the judges for the 2015 prize, called the debut offering by the agent "impressive".
Clegg has two memoirs to his credit that deal with his struggles with drug addiction.
Other debut novelists for what Coetzee calls the "ultimate prize to win in the English speaking world" are Nigerian Chigozie Obioma for The Fisherman, and New Zealander Anna Smaill, for The Chimes.
The very young Obiama's The Fishermen is a biblical parable with political implications for a Nigeria in the 1990s under the military dictatorship.
The Nigerian, who is presently faculty at the University of Nebraska, has been called by the NYT as "the true heir to Chinua Achebe".
The list features three British authors: Sunjeev Sahota (The Year Of The Runaways), Tom McCarthy (Satin Island), and Andrew O'Hagen (The Illuminations).
The judges were struck by the international spectrum of the novels, with the longlist featuring three British writers, five US writers and one apiece from the Republic of Ireland, New Zealand, India, Nigeria and Jamaica.
Marlon James, who currently lives in Minneapolis, is the first Jamaican-born author to be nominated for the prize. Laila Lalami, now based in Santa Monica but born in Rabat, is the first Moroccan-born.
The shortlist of six books will be announced on 15 September.
Since 2014 the Man Booker Prize has been open to all writers in the English language who is published in the UK as against the earlier practice of including only British, Irish, and Commonwealth authors published in the UK.
Critics have lamented a loss of "a commonwealth culture" to the prize as also the fact that American publishing already has the Pulitzers and National Book Critics Circle.
Many others do not see as much of a problem in the American inclusion as in the reappearing of the same names on the Booker Prize list.
This year's list includes former winner Irish novelist Anne Enright, nominated this time for The Green Road. She won the prize in 2007 for The Gathering.
Other heavy-weights on the longlist include Marilynne Robinson and Anne Tyler, while Jonathan Franzen, Kazuo Ishiguro and William Boyd are surprise omissions.
The shortlist of six books will be announced on 15 September.
The 13 longlist books:
Bill Clegg (US): Did You Ever Have a Family
Anne Enright (Ireland): The Green Road
Marlon James (Jamaica): Brief History of Seven Killings
Laila Lalami (US): The Moor's Account
Tom McCarthy (UK): Satin Island
Chigozie Obioma (Nigeria): The Fishermen
Andrew O'Hagan (UK): The Illuminations
Marilynne Robinson (US): Lila
Anuradha Roy (India): Sleeping on Jupiter
Sunjeev Sahota (UK): The Year of the Runaways
Anna Smaill (New Zealand): The Chimes
Anne Tyler (US): A Spool of Blue Thread
Hanya Yanagihara (US): A Little Life