Man at centre of 2013 horse meat scandal arrested for masterminding new large-scale operation
Convicted food fraudster Jan Fasen was arrested for masterminding a new illegal horse meat distribution network.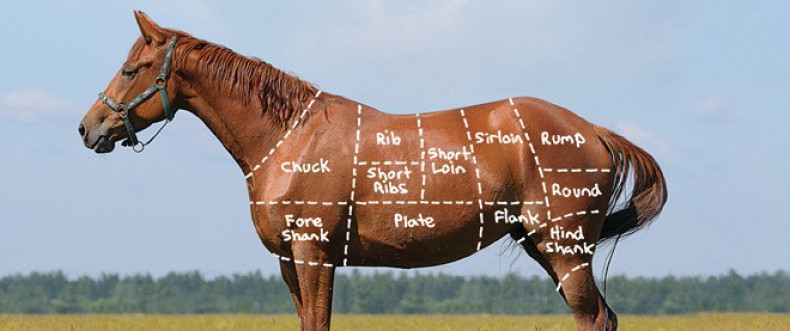 A Dutchman at the centre of the 2013 European horse meat scandal has been arrested in Spain accused of masterminding another illegal horse meat operation.
Jan Fasen was one of 25 people arrested in Spain, on 4 April, allegedly involved in large-scale horse-meat fraud, supplying food for human consumption in Belgium, Italy, Romania, the Netherlands and France.
Spanish authorities say Fasen is the ringleader of the syndicate, which allegedly slaughtered stolen and sick horses before sending them into the food chain, El Pais reports.
Police claim the gang forged documents to pass off ordinary domesticated and wild horses as those specifically farmed for meat production (abastos).
Fasen's company Draap was at the centre of investigations into the infamous 2013 horse meat scandal that reverberated around Europe.
The firm was found, in 2013, to have been buying horse meat from Romanian slaughterhouses and selling it to French meat processing company Spanghero.
Fasen maintained the produce was clearly labelled as horse meat when he sold it on to the French firm although Spanghero claimed that it arrived labelled 'Beef — originating from EU'.
AfP reported that he had been charged in 2014 but IBTimes UK could not confirm if he ever stood trial. In November 2015 the Netherlands Times reported that a trial date had still not been fixed.
Fasen had previously been convicted for food fraud. In 2013 he was handed a six month suspended sentence and fined €50,000 (£43,000, $53,000) for selling horse meat as halal beef in 2007-2008, according to The Financial Times.
The name of his old company, Draap, is the Dutch word for 'horse' backwards – praad.
His latest operation is not alleged to have involved the passing off of horse meat as any other meat. Rather it concerns the slaughtering of non-abasto horses at two sites in the Spanish province of Lyon.
The Spanish Civil Guard allege that Fasen's team passed sick and stolen horses off as abasto without subjecting them to the appropriate veterinary controls.
The 25 detainees, who were swooped on by police across 16 Spanish provinces, have been charged with crimes against public health, document forgery, membership of a criminal organisation and money laundering.