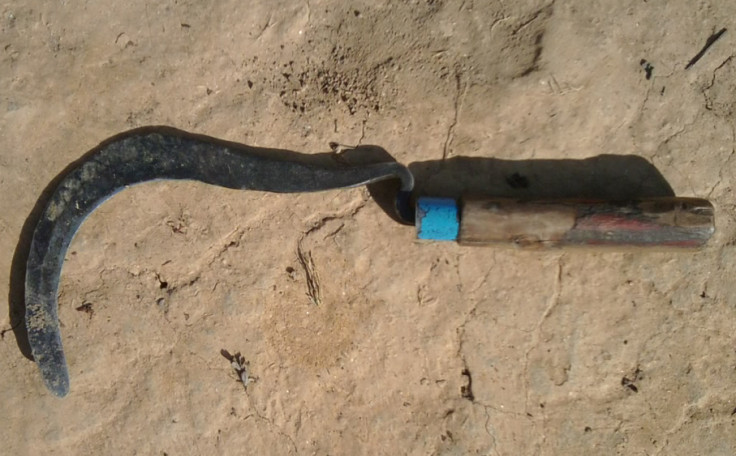 A married man in India is accused of slicing off his lover's head with a sickle during a jealousy-filled argument. The 30-year-old man was arrested after his mistress' driver and his wife reported the murder.
Pritesh Patel was arrested for the murder of Jyoti Surjeet Singh, a bar dancer and part-time model from Mumbai in the western Indian state of Maharashtra. Patel and Singh developed a relationship after he visited dance bars where she worked, The Mirror reported.
The couple are believed to have had an argument at Patel's farm in the village of Timba near the city of Surat in the western Indian state of Gujarat before her death.
The victim allegedly visited Patel in Timba and celebrated his birthday with him on 27 December. The two travelled to Mumbai on 28 December to celebrate the New Year and later returned to Timba on 1 January.
The following day, the victim visited Patel's farm with her driver, Sandeep Singh and his wife.
While at Patel's farm, Patel reportedly pulled his mistress to a side and they began arguing. According to local media, Patel allegedly chopped his lover's head off using a sickle and then fled the scene.
Fearing Patel would return to attack them, Sandeep Singh and his wife ran straight to the police to report the murder, The Mirror reported.
As investigators questioned him, Patel said he had spent a lot of money on Jyoti and that he suspected she had a relationship with another man. According to the Mirror, Patel's relationship with his wife became strained during his affair with the victim. Patel and his wife eventually divorced, police told the Times of India.
It is unclear if Patel confessed to the murder.