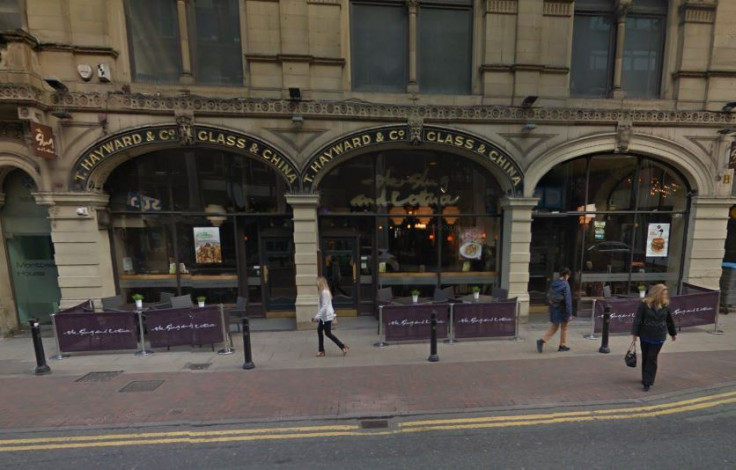 Adam Murphy, a hairdresser from Manchester, says he was denied entry to a Slug and Lettuce bar in the city because he was wearing women's clothes.
Though Murphy said he was used to receiving homophobic comments for his style of dress, he did not expect such treatment by a Manchester establishment.
The incident occurred when Murphy, 24, and his friend Thomas Robinson were on a night out after attending auditions for reality TV programme Big Brother earlier in the day.
On attempting to gain entry to the Slug and Lettuce, wearing a silver mini-dress, Murphy claims he was told by the bouncer it was the pub's policy not to allow entry to "men wearing dresses".
Speaking to the Manchester Evening News, Murphy said: "The doorman stopped me and my friend and said 'you're not coming in in that dress.'"
He added: "I asked to speak to a manager, but he said that she was busy. I was embarrassed and it made me feel horrible. You don't expect anything like this to happen in Manchester."
Though the pub's management apologised to Murphy after he complained, and confirmed to the newspaper that the bouncer's comments did not reflect company policy and that he was no longer employed by the company. However, Murphy said he did not want to go back.
He says: "How can you talk about equal rights when a woman wearing this type of outfit is let into a pub but not me?
"In fact there were girls being let into the pub wearing a lot less clothing than I was."
Murphy said of his style: "I do get a lot of homophobic comments thrown my way but I'm not going to let that get in the way of how I want to live my life."
Last year in Hackney, east London, Thomas Rees and Joshua Bradwell were escorted from a Sainsbury's store by a security guard after a fellow customer complained about a public display of affection between the two.
At the time of the incident, a spokesperson for Sainsbury's said: "We do our best to make sure everyone feels welcome in our stores but occasionally we make mistakes. We are working hard to make sure lessons are learnt."
Earlier this week it was reported that a young gay couple were attacked on a train in West London by a gang of five men. The unprovoked attack left one of the men with a suspected broken eye socket.