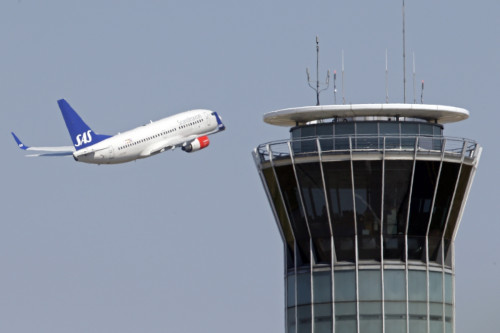 A male passenger was tackled by flight crew after attempting to gain access to the cockpit on an Emirates flight from Dubai.
Staff on the plane handcuffed the man during the flight, according to Albin Naverberg, a police spokesman. He was then handed over to police when the airplane touched down at Arlanda airport in Stockholm.
The man caused alarm by running through the plane, screaming he had a bomb, about an hour after departure from Dubai, according to a report by Swedish paper Expressen.
The unnamed man was tackled to the ground by passengers and staff when he tried to get into the cockpit.
He then spend the six remaining hours of the flight lying on the floor in first class.
"There was no chance he would have been successful in trying to get into the cockpit," Kenneth Knuts of the border police at Arlanda told TT news agency.
"We met at the flight a man from Sri Lanka who had caused a disturbance onboard and had been shackled by the staff," Albin Näverberg of the Stockhollm police told Expressen.
When the plane landed at Arlanda at 11am the man was taken in for questioning and subsequently arrested on suspicion of attempted aviation sabotage.
Naverberg said police had no details of any explosives on the flight and declined to comment further.