A man has suffered life-threatening injuries after a helicopter he was in crashed to the ground in Buckinghamshire.
Three men were aboard the aircraft when it came down at Wycombe Air Park, near High Wycombe, on Friday morning (5 May). All three were injured.
One man was believed to have suffered a heart attack, said the South Central Ambulance Service (SCAS), but it was not clear if that happened in the air or on the ground.
He was taken to the John Radcliffe Hospital's major trauma unit in Oxford.
The SCAS said that a second man suffered serious leg, chest, abdominal, head and shoulder injuries. The third man was taken to taken to hospital in Slough for treatment.
The Air Accident Investigation Board (AAIB) has launched an investigation.
Sky News reported that the incident occurred while the helicopter's owner was being taught to fly by an instructor.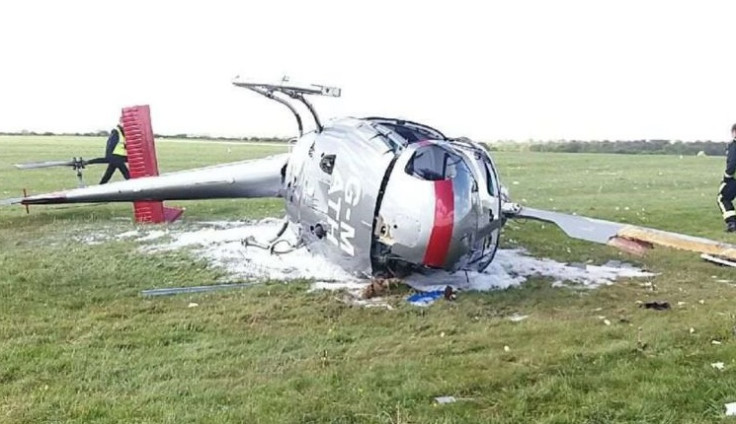 Andy Nunnen, a groundsman at the airfield, said: "I couldn't see anyone self-evacuating so I thought there were people trapped.
"I could see the smoke so my first thoughts were to make sure this incident doesn't get worse, make sure a fire doesn't happen, make the area safe, so that we could perform a rescue, put a fire blanket on the ground.
"It was quite a tricky extraction and we were glad when the local authority turned up with their kit and some extra muscle."
An off-duty paramedic who was preparing for his own lesson at the time gave first aid.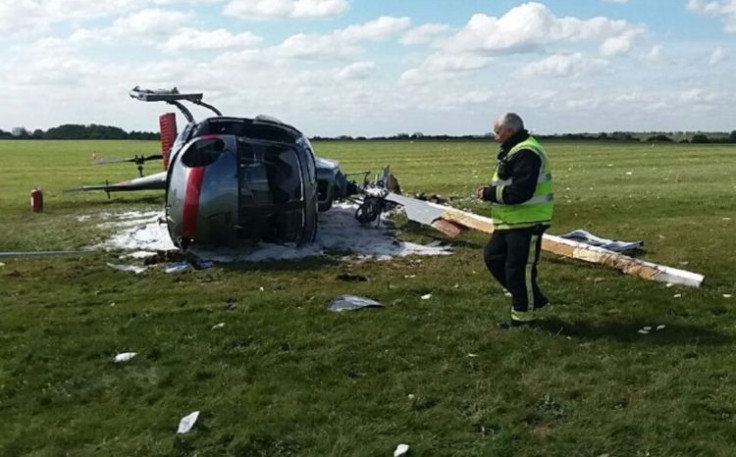 Andy Battye, SCAS head of operations in South Buckinghamshire and East Berkshire, said: "This was an excellent example of how the emergency services work so effectively together. The thoughts of us all are with the patients and their families. "
The helicopter, which is only a year old, is not based at the airfield and does not belong to any of the companies on site.