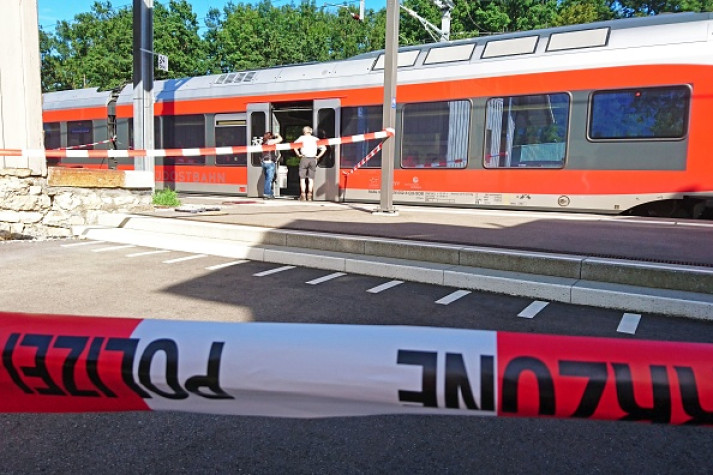 Six people have been injured after a man set fire to a train carriage in Switzerland and stabbed several passengers on board. The attack occurred around 14:20 (12:20 GMT) as the train was approaching Salez station, between the towns of Buchs and Sennwald.
Several dozen passengers were on the train when the suspect reportedly ignited a flammable liquid before attacking people with a knife.
A six-year-old child is among those who were injured in the rampage as the train travelled between Buchs and Sennwald at 2.20pm local time (1.20pm UK time). Two men aged 17 and 50, and three women aged 17, 34 and 43 were also hurt. Some of the injured are said to be in a serious condition.
The suspect, who is a Swiss citizen, was taken to hospital with injuries after the incident near Salez in St Gallen Canton, close to Liechtenstein, BBC News reports.
Swiss police have ruled out terrorism as a motive for the attack, describing the possibility as "very, very far-fetched".
In a statement, St Gallen Police said: "According to current information a 27-year-old Swiss man poured out a flammable liquid. He was also armed with at least one knife. The liquid caught fire."
Salez station has been closed and a major police operation is underway with a "massive contingent" of police, firefighters, rescue helicopters and paramedics at the scene, Sky News reports.
Police said the train had suffered damages upwards of 100,000 Swiss francs (£80,000).
Last month, an Afghan asylum seeker attacked passengers on a train in the neighbouring German state of Bavaria with an axe, injuring four people.
Switzerland's interior minister is holding an emergency meeting over the latest train attack.