A knife attack late on Wednesday night (3 August) in a central London area popular with tourists has left one woman dead and five people injured.
A 19-year-old man, who was arrested at the scene in Russell Square after police stunned him with a Taser, is being held on suspicion of murder.
Here is what we know so far about the incident.
The suspect
Armed police were called to the scene near the British Museum by Russell Square at 10.33pm. A 19-year-old man, who as been named locally as Zakaria Bulhan, was arrested after he was incapacitated with a Taser by officers. He was taken to hospital, where he was in police custody, but was later discharged and transferred to a police station in central London.
Metropolitan Police Assistant Commissioner Mark Rowley has said the suspect was a Norwegian national of Somali origin. According to the ministry of foreign affairs, the suspect emigrated from Norway to the UK in 2002.
There is no evidence he was radicalised and interviews with his family suggest he had mental health problems. The Met has said they this is a spontaneous attack and the victims were selected at random.
Rowley said: "This was a tragic incident resulting in the death of one woman and five others being injured. Early indications suggest that mental health was a factor in this horrific attack. However we are keeping an open mind regarding the motive."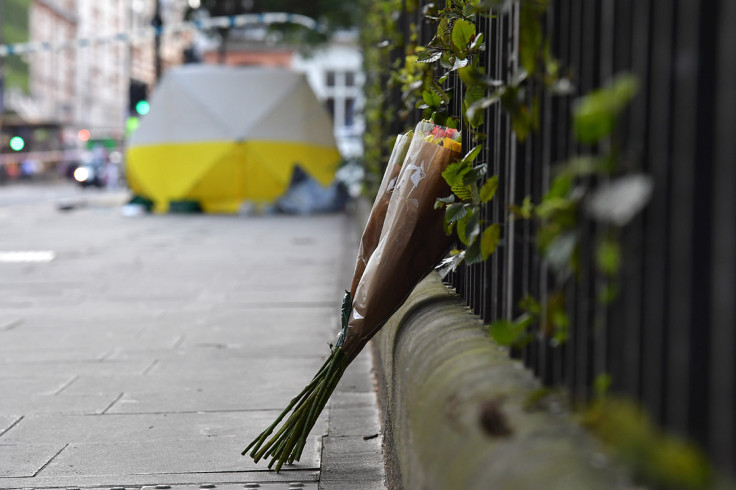 The victims
One woman, who is believed to be an American in her 60s, was pronounced dead at the scene. Two women and three men received various injuries in the attack. Two victims remain in hospital while the others have been discharged.
The Met have confirmed the injured are British, American, Australian and Israeli.
The location
Police received the first call shortly after 10.30pm reporting a knife attack incident. Several other calls were made by members of the public, with reports of a man attacking people with a knife between Russell Square, Montague Street, Bloomsbury Square and Great Russell Street.
The police response
Following attacks in France and Germany, London has had a "severe" terror threat level for some time. The Met has said there will be an "increased presence on the streets of officers, including armed officers" following the attack.
Mayor of London Sadiq Khan is urging all Londoners to "remain calm and vigilant", adding the safety of Londoners was his "number one priority".