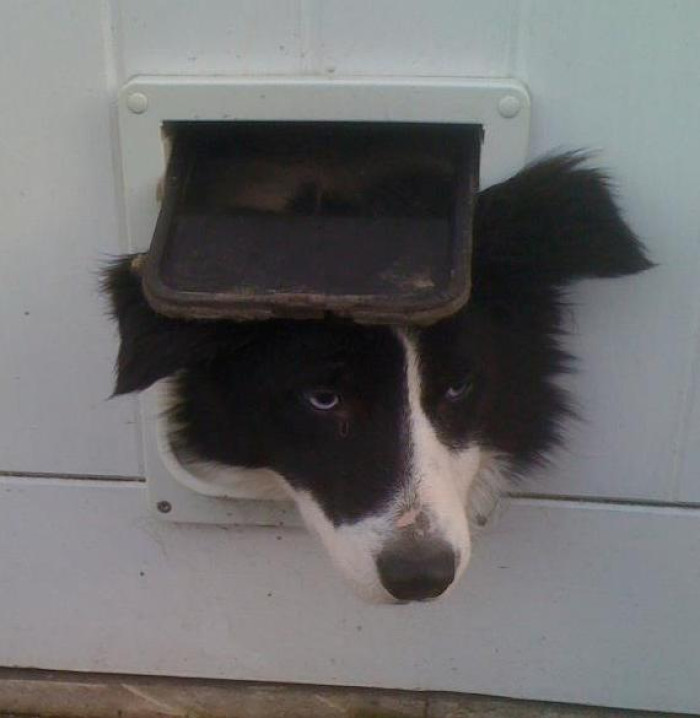 A 23-year-old Northern Irishman is beginning a ten-month prison sentence after pleading guilty to deliberately setting a family's border collie on fire. The three-year-old dog, Cody, suffered such extensive burns she had to be put down two weeks later.
Charged with causing unnecessary cruelty to an animal, Andrew Richard Stewart, from Aghalee in County Antrim, changed his original not guilty plea to guilty at the last minute at Belfast Crown Court, but still received the jail term with another ten months suspended. He must also pay compensation and is banned from keeping animals for 30 years.
The court heard how Stewart, and a friend, 23-year-old Jamie Downey from Craigavon, had been drinking heavily for days and early in the morning walked round Maghaberry village to walk off the alcohol.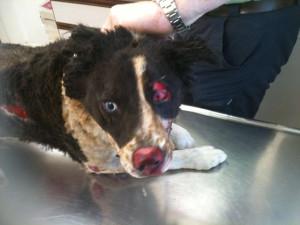 Cody began following them from outside the home of her owners, Natalie and Martin Agnew, to a nearby quarry where the two men played fetch. However when Downey went to urinate Stewart doused the dog in lighter fuel and set her alight.
Cody managed to make it home but was so badly burnt her ribs were exposed and her owner didn't at first recognise her. Vets said she would never recover and she had to be put down two weeks later.
Belfast Recorder Judge David McFarland said: "Stewart savagely attacked her (Cody) in the most evil and vile fashion. It is beyond comprehension that any human being could act in such a manner towards a defenceless creature, which was posing no threat to him."
The case caused public outrage, with over 60,000 signing an online petition on the Justice For Cody Facebook page and £30,000 raised to support animal shelters across the province and in aid of guide dogs for the blind.
Downey, who pleaded guilty to perverting the course of justice, was jailed for six months. The judge noted that although he had not been involved in the incident he had helped his friend concoct a web of lies for the police.
Outside court Mrs Agnew said the experience had been traumatic for the couple's two sons, one of whom was just six at the time. "The kids are still having trouble sleeping at night and dealing with the issues. We still have the questions that we can't answer. While we do have a sense of closure we still have to deal with the ongoing problems with our children."