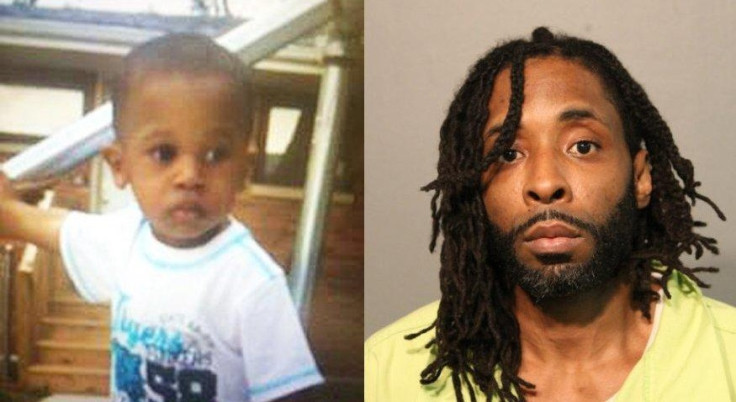 A man allegedly killed and dismembered a two-year-old boy he was caring for when he "snapped" after the lactose-intolerant toddler was fed milk and cried for hours, police have said. Kamel Harris is alleged to have thrown the boy's remains in a lagoon on Chicago's West Side around September last year.
The 41-year-old faces charges of first-degree murder, felony concealment of a homicidal death and felony dismemberment of a human body. Harris, of Rockford, Illinois, was charged on Tuesday 15 November.
Harris, already in custody on unrelated charges, was arrested for murder after detectives say they found blood on the man's vehicle belonging to the boy. The boy's mother Lanisha Knox, left her son in Harris's care along with another two-year-old, police say.
Cook County Assistant State's Attorney Jamie Santini told ABC7 News,"Kamel Harris admitted to taking Kyrian's body to Chicago, and that he dismembered the little boy's body because he believed the body could not be identified if the head was missing."
Harris is then alleged to have falsely reported the boy missing in a further bid to cover his tracks.
Area North Commander Kevin Duffin, of the Chicago Police Department, said he believes that Harris "snapped" after the boy had been crying after drinking milk. He said: "The baby ingested some milk. The baby was lactose intolerant. He kept crying all afternoon and he just snapped and couldn't deal with it anymore".
Chicago Police Marine Unit divers responded in September last year to a call saying that a foot had been discovered in Garfield Park Lagoon, on Chicago's West Side. They later made the macabre discovery of another foot and two hands. The next day police found the boy's head, according to the Chicago Tribune.
Marine Unit Sgt. Angel Romero said : "It was pretty difficult to deal with. Probably one of the most difficult things I've dealt with in my 29 years on the job."
Investigators have so far been unable to determine exactly how the child died. The other child was unhurt but police have not disclosed further details.