An Oldham mosque has had its doors burned by arsonists just hours after the MEN arena massacre in a suspected race hate crime.
Manchester suffered the most serious terror attack on British soil since 7/7 after a suicide bomber blew himself up in the arena as children and young people left an Ariana Grande concert, killing 22 and injuring 59.
Also just hours after the explosion it emerged that another mosque in Glasgow was targeted with vile Isis graffiti.
Islamic extremists Isis have claimed responsibility for the bombing but before they officially affirmed their involvement, arsonists targeted Jamia Qasmia Zahidia Islamic Centre which was set alight at around 2am, just a few hours after the explosion.
Police have confirmed that they are investigating a suspected arson and Imam Mohammad Saddiq said nobody was inside the building at the time. A member of the public called the fire brigade.
Saddiq, 60, told the Daily Mail: "Last night at around 2am somebody started a fire through our letterbox. The door is completely burnt down.
"We have no idea why somebody would target us. We are a religious and educational centre. I've been involved here for three years and never dealt with anything like this."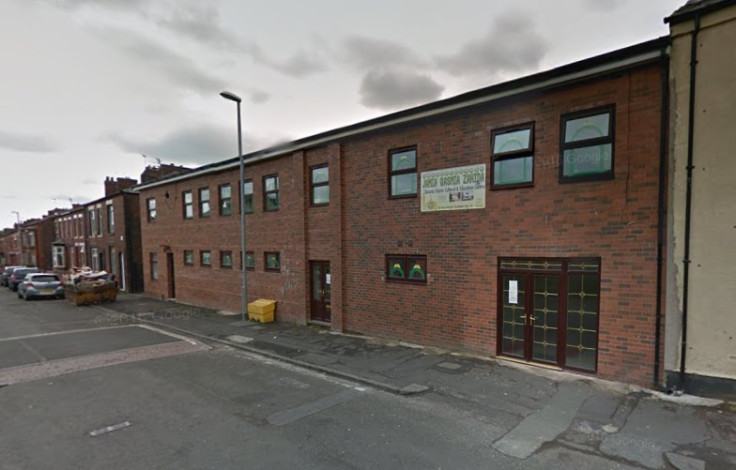 He added: "People are upset. The police are looking at CCTV and investigators were here this morning. We'll definitely need a new door.
"There's a possibility that it's a retaliation to what happened in Manchester last night but we can't confirm that.
"It's sad to see more misery in Manchester. What happened last night was terrible but this is not the way to respond."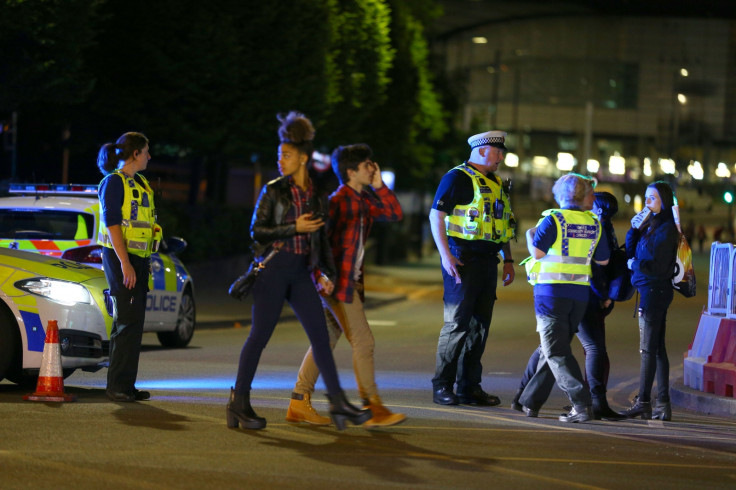 Anti-terror patrols have been stepped-up across the country after the bombing. A 23-year-old man was arrested by anti-terror officers in the south of Manchester.
Police have also named the suspected suicide bomber as Salman Abedi, 22, a Manchester resident of Libyan descent man who lived in the city. It has been reported his parents fled the Gaddafi regime in the country.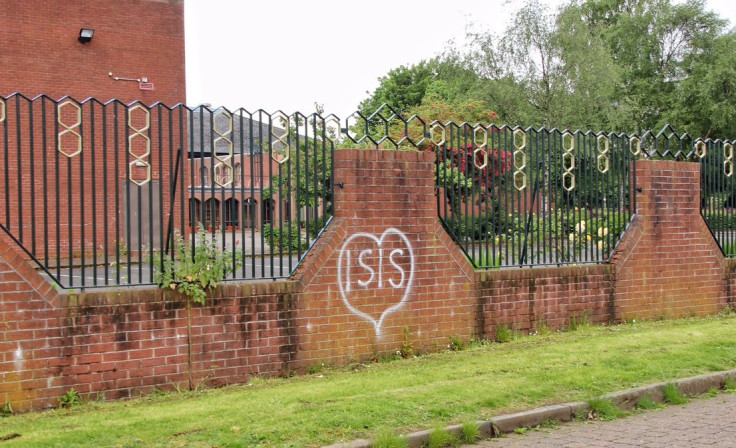 Also on Tuesday (23 May) it was spotted that vandals had scrawled the word 'Isis' inside a love heart outside Glasgow's Central Mosque.
A spokesman for Police Scotland said they are investigating the graffiti but said that it had been spray-painted over the weekend.
But the photo began circulating on social media in the hours after the Manchester attack with one passer-by notifying the Glasgow City Council.
A spokesman for the council said: "We became aware of the graffiti this morning and sent a team to remove it immediately."