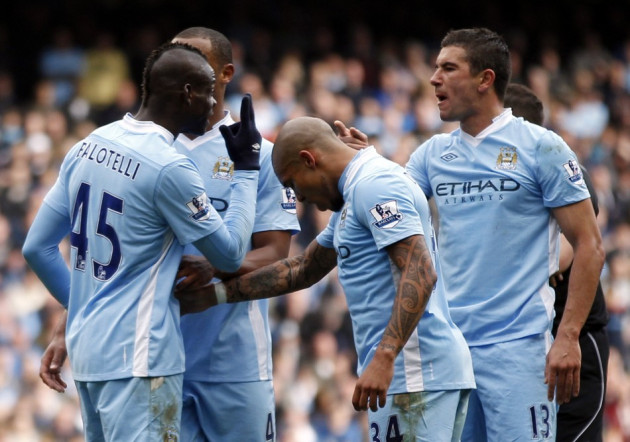 Manchester City defender Aleksandar Kolarov is relishing the prospect of going head-to-head with Cristiano Ronaldo, when the Premier League champions travel to the Santiago Bernabeu to start their Champions League campaign.
"He [Ronaldo]'s a special player - with Messi he is the best player in the world. So to play against someone like that will be a big test. He played for Man United too so he will want to score against us. But I'll be confident, because City can go to Madrid with confidence. It should be a great night for the club," the Serbian stressed.
The former Lazio star warmed up for the high-profile game against Madrid with a game against Gareth Bales' Wales, in a World Cup qualifier. The eastern Europeans were in dominant form, thrashing the Welshmen 6-1 and except for a trademark long-range free kick to register a solitary consolation, Bale was kept remarkably quiet by an active Kolarov. The Serbian will now expect a similar performance of himself against Ronaldo but will be aware it will probably be a completely different ball game... to stifle Ronaldo in the Bernabeu.
"I know about Bale from the Premier League, I've played against him before and I know how good he is. But we kept him quiet. He scored a great free-kick but, apart from that, we did not have many problems. Ronaldo is something different," Kolarov admitted.
The 26 year old also admitted the focus will now be on the club's next Premier League game rather than the Champions League... and while an improved performance in Europe is vital, it cannot come at the lack of domestic success.
"First, we have Stoke on Saturday, then Madrid and Arsenal. So it's a really big week for City. They will be three very different games. We want to do better in the Champions League and qualify but again we have been given a really tough group," he explained.