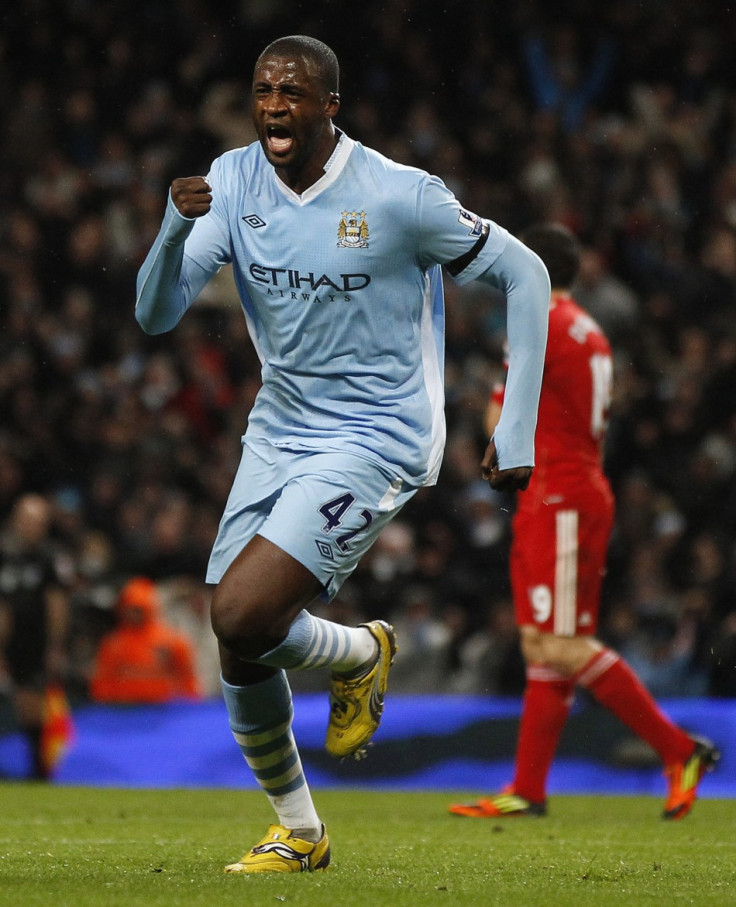 Ivorian Midfielder Yaya Toure, who scored two goals to help Manchester City register an important victory against Newcastle, says that he is all set to help the Citizens be the number one football club in the world.
Manchester City, whose stars drastically changed following Sheikh Mansour's takeover of the club in 2008, won their first piece of silverware in 35 years after defeating Stoke City in the finals of the FA Cup last season.
The Citizens, who lead the Premier League table on goal differences, are only 90 minutes away from grabbing their first Premier League title since 1968.
And Toure, who has played a vital role in the Citizens successful campaign this season, feels that now City will be able to dominate the football world.
"That's why I came here, to help the team, give my experience to the young guys and to help the club go forward and make it bigger than any club in the world," the Guardian quoted Toure as saying.
"But now, we are at a good step. To make history, we have to win something and follow the example of what we did last year," said Toure, according to a Telegraph report.
"Then we have to perform, go again and be strong for the next couple of years, but I think that is coming. But this Sunday [against QPR], we have to deliver and that is very important. The job is not done yet," ESPN quoted Toure as saying.
"We have to keep going because QPR need the points, but it would be amazing if we win. It is for occasions like this I came to City. I came to make history and I hope I will make history at the weekend," he added.
Although, earlier expressing his desire to return to Barcelona, the 28-year-old Ivorian midfielder claims that he is currently fully focused on City's games.
"At Barcelona, I was a good player, but at City I am an important player for the team. That is my job here, to try to help the team. I said a long time ago that I want to come to a club and make history and that's why I came to City," he added, according to ESPN.
Despite Roberto Mancini's men being very confident of lifting the Premiership title this season the Queen Park Rangers will definitely put up a good fight especially when their manager Mark Hughes has been reportedly promised £1million if he manages to help his side avoid relegation.