AC Milan chief executive Adriano Galliani has refused to rule out the possibility of the Serie A giants returning with a bid for Argentina striker Carlos Tevez.
The 29-year-old was heavily linked with a switch to the San Siro in January last year but the two sides failed to reach an agreement and the remained with Manchester City. This time around, Galliani is reportedly even more confident of signing the forward and ruled out any possibility of Tevez going to domestic rivals and Serie A champions Juventus.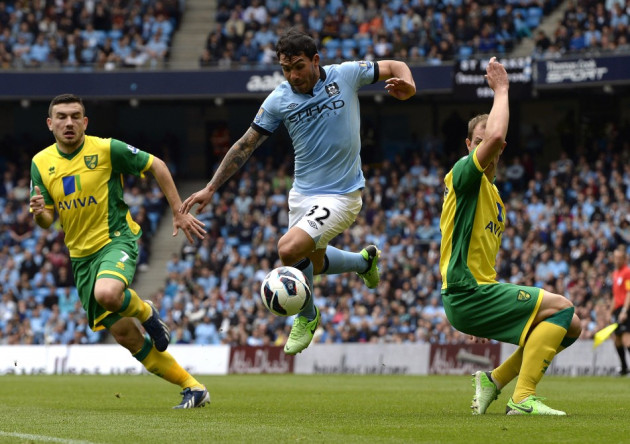 "Tevez would not betray me by going to Juventus. I like him because he's a 'bad guy'. He would accept a big pay-cut to come to us," Galliani declared.
Goal.com reports the South American, who has only 12 months left on his contract, could be available for as little as €10m.
The former Manchester United star went through a rocky patch early last year, after reportedly snubbing former City boss Roberto Mancini's call during a Champions League game against Bayern Munich.
The Etihad club investigated the matter and ruled Tevez was responsible for breach of contract and fined two weeks' wages. He was then frozen out of the first team and a BBC report linked him with transfers to a number of the continent's top teams, including Ligue 1 champions Paris St Germain (PSG) and Milan's city rivals Internazionale.
In January last year, Galliani made no secret of his desire to sign Tevez, claiming: "Tevez wants Milan? We also want Tevez. We shall see."
If Galliani does indeed want Tevez, he will have to fight off a host of clubs interested in the striker. Goal.com believes Liverpool could be interested in Tevez but the Reds will need the Argentine to take a significant cut in his reported €232,000 per week wage.
Meanwhile, French clubs AS Monaco and PSG are also understood to be interested in the player and he told Telefoot "if Leonardo [PSG's sporting director] calls me, it wouldn't be a problem".
The good news for Milan is Juventus coach Antonio Conte has dismissed reports linking the Bianconieri with Tevez. The Italian champions will sign Spain international striker Fernando Llorente on a free from Athletic Bilbao and have also been linked to Fiorentina's Stevan Jovetic.
However, Milan's second approach for Tevez could fall through as well, given reports the Argentine is keen to stay and work under Manuel Pellegrini. The Chilean, presently in charge of La Liga side Malaga, is widely expected to take charge of the vacant managerial position at the Etihad, ahead of the 2013/14 campaign. There is still the matter of a new contract though and if he does want to stay and work with Pellegrini, Tevez may have to accept a pay cut.