Police are hunting a 50-year-old man after a woman was covered in petrol and set alight in Manchester. The victim, 49, was taken to hospital by air ambulance and is currently in a critical condition with 70% burns to her body.
Detectives are searching for Stephen Archer, 50, of Victoria Street, Openshaw, who is apparently known to the victim and wanted in connection with the attempted murder. Officers are warning members of the public not to approach him.
The horrific attack took place on 29 February after a police officer was called to an address in Surbiton Road, Newton Heath, shortly before 9.45am, responding to a report that a man had deliberately set fire to a woman. The victim's daughter, 19, escaped uninjured from an upstairs window of the house while her mother was still on fire.
Superintendent Arif Nawaz, from Greater Manchester Police, said: "First of all, our thoughts are with the victim and her family, this is a horrific incident and I cannot imagine what the victim is going through. We can assure her, and the wider public that we are doing all that we can to try and find the person responsible.
"We have a large multi-skilled team currently searching for Stephen Archer and we believe he may have links to Openshaw, where he lives, and the Marple and Romiley areas where we know he has connections. Our search however, is not limited to those areas.
"We have reason to believe Stephen could be carrying several bottles of petrol in his backpack and a man was seen fitting his description cycling away from the scene. We are appealing for the public to take a look at his picture and get in touch with us if you see him.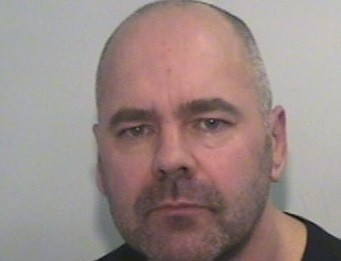 "In particular, we are appealing to anyone who may work in a petrol station who may have seen Stephen. Please do not approach Stephen, but contact police as a matter of urgency by calling 999.
"Stephen, if you should see this appeal, come and talk to the police. We can end this situation in a calm manner and find out what lead to this tragic situation."
Anyone with information is asked to call the investigation team directly on 0161 856 3891, 999, or the independent charity, Crimestoppers, on 0800 555 111.