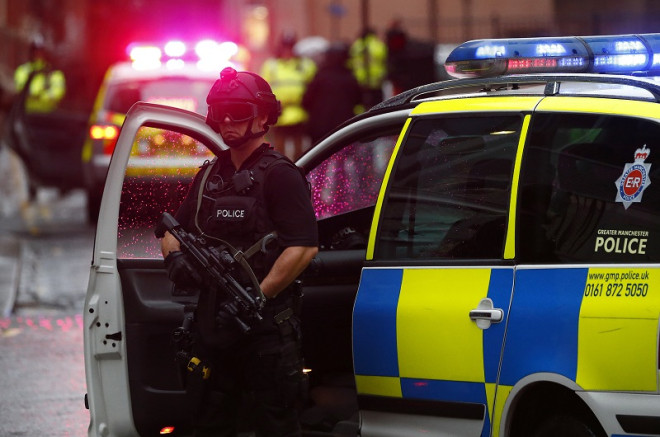 Human trafficking and sexual exploitation have been uncovered across northern England during the biggest ever police crackdown on organised crime in the region.
In Wigan, Greater Manchester Police (GMP) arrested one man for both child sexual exploitation and drugs offences, and another man was arrested for grooming offences during the week-long operation.
Six arrests were also made in Bolton for offences including human trafficking and sexual exploitation.
GMP seized drugs with a street value of more than £285,000 and £70,000 in cash during the raids, and car washes in Salford, Wigan and Oldham were found to be employing illegal immigrants.
Agencies including Europol, Immigration Enforcement and the National Crime Agency also found evidence of benefit fraud and a potential sham marriage during Operation Challenger, the region's biggest ever bid to tackle organised crime.
More than 40 warrants were carried out to disrupt and dismantle organised crime groups and 78 arrests – 45 immigration-related and 33 for other organised crimes - were made between Monday and Friday.
The week of action not only targeted suspected criminals but also sought out potential victims of exploitation to offer protection and prevention advice.
Further disruption to organised crime groups was delivered in the form of £100,000 in fines served on businesses in the region. Further arrests and seizures are likely to be revealed in the coming days.
The operation was evidence of the link in Greater Manchester between illegal immigration and other forms of organised crime.