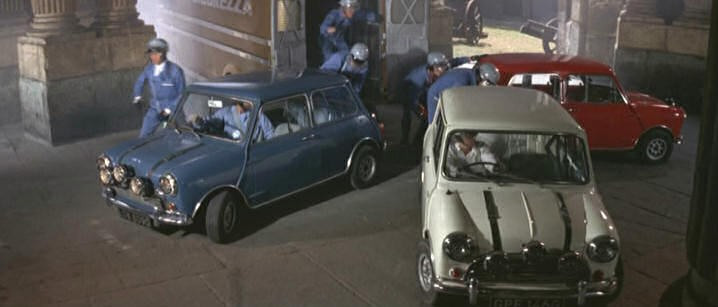 Armed robbers who used Minis as getaway cars face jail for their Italian Job-style raids.
Shetu Meah, 32, Junior Hassan, 23, Akbar Hussain, 40, and Vinton Meade, 29, twice used Mini Coopers to steal £340,000 in raids on a money transfer shop in London.
The gang waited for staff at the Barakah store in Whitechapel, east London, which specialises in money transfers to Bangladesh, to leave the shop before ambushing the owner at his home and stealing £310,000.
The robbers then bundled into Mini Coopers before taking off but Meah was eventually caught by police after the December 2011 robbery.
But Meah, who admitted both robberies, was later released on bail only to strike the same company ten months later when he attacked another member of staff and robbed of £30,000 in takings.
Hassan, who was also found guilty, has previous convictions for burglaries, robbery, possession of CS gas, and drug possession, while Hussain has convictions dating back to 1989, including a 54-month sentence for robbery with a hammer and knife.
Meade, who had already pleaded guilty before the trial started because his DNA was found on a hat at the scene, also has previous convictions for assaults and indecent exposure.
Judge Timothy Pontius remanded all the defendants in custody until sentencing on February 27.
The crimes bear similarities to 1969 film The Italian Job, which starred Michael Caines and featured the epoonymous line "You were only supposed to blow the bloody doors off!".
In the film Caine and his crew plan to steal a gold shipment from the streets of Turin by creating a traffic jam.