Thousands of people of all faiths gathered in Manchester in a show of defiance against the suicide bomber who killed 22 people, including children, in an attack at a crowded concert hall. Members of the city's Muslim, Christian, Jewish and Sikh communities said they wanted to show that Manchester, while shocked, would not be cowed.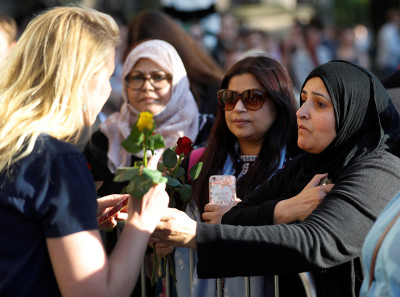 Manchester residents have opened their hearts. Taxis offered stranded people free rides home while some residents invited those without lodging into their homes. At the vigil, people handed out free food and water to the public and members of the emergency services. One man said he had decided to spend an unexpected bonus on free food for volunteers following the terrorist attack and, on mentioning this in the supermarket, was given two extra trolleys of stock to give away.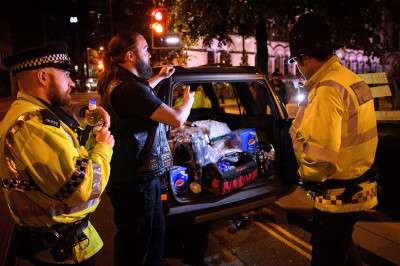 The vigil, held in warm evening sunshine in front of the Town Hall, drew representatives of different religions who, one by one, condemned the bombing, which ripped through a crowd leaving a show by US singer Ariana Grande. "It was incredibly emotional ... for us especially as Muslim citizens," said Muhammad Khursheed, an imam of a mosque in the Manchester suburb of Hulme. "We will stand together in spite of oppression, terrorism. A strong, powerful message today."
After a moment of silence, when many wept, the crowd broke into repeated chants of "Manchester, Manchester." A placard read: "Hate will never tear us apart", alluding to the song "Love will tear us apart" by Joy Division, one of Manchester's best known music groups.
Local poet Tony Walsh read a poem from the steps of the Town Hall to the crowd which drew loud cheers and applause. "There's hard times again in these streets of our city, but we won't take defeat and we don't want your pity, because this is the place where we stand strong together with a smile on our face, Mancunians forever," Walsh said.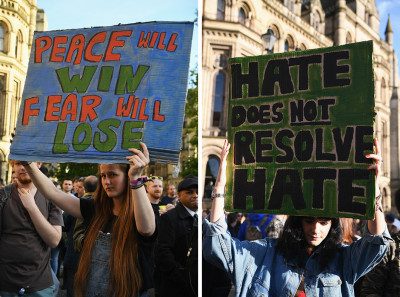 There has been an outpouring of grief and defiance around the world, with flags being lowered to half mast in Paris, Brussels and Madrid. The Eiffel Tower and New York's Empire State Building went dark in solidarity with Manchester. Passers-by in Paris, which has been hit by a string of Islamist attacks, said they were shocked by the killings but urged citizens to continue to go out and live normally.