'Taken far too young' – Further victims of Manchester terror attack named
Eight of the 22 dead are now known, while many are still missing.
A woman among those killed in the Manchester terror attack has been hailed a hero for shielding her niece from the shrapnel of the blast, as further victims have been named.
It emerged that Kelly Brewster, a 32-year-old office worker from Sheffield, had used her body to protect her young relative Hollie Booth.
Her boyfriend's father John Brewster, 62, told MailOnline: "Kelly was a lovely lass. When I think of her now, all I remember is her smile."
Megan Hurley, Alison Howe, Lisa Lees and Olivia Campbell's names have been added to the tragic list of people who lost their lives in the attack at Manchester Arena on Monday (22 May).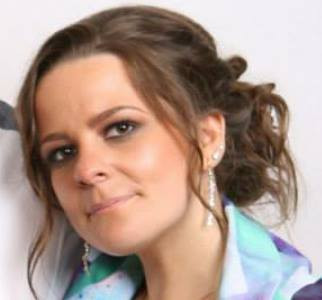 Kelly Brewster, 32, from Sheffield, among those killed in the Manchester terror attack.
Kelly Brewster
They join Saffie Rose Roussos, John Atkinson and Georgina Callander whose deaths were confirmed in the 24 hours that followed the attack.
Scores of people have taken to social media to pay tribute to the latest additions of confirmed deaths.
The youngest of the victims was 15-year-old Megan Hurley from Halewood, a town in the suburbs of Liverpool. She reportedly had a brother who was critically injured in the attack, but was recovering.
On a fundraising page for the family, Katie Brown said: "Can't begin to imagine what their family are going through! RIP Megan. Taken far too young."
Porschya Jacobsen said: "So sad, sleep tight Megan, and a speedy recovery for your brother."
The deaths of Alison Howe and Lisa Lees were confirmed on a Facebook post, which hoped to find the two women. They reportedly did not attend the concert, but were at the Manchester Arena to pick up their daughters.
Olivia Campbell, a 15-year-old from Bury, was confirmed dead by her mother on social media.
"RIP my darling, precious, gorgeous girl Olivia Campbell," Charlotte Campbell wrote. "Taken far, far too soon. Go sing with the angels and keep smiling. Mummy loves you so much."
A number of others also remain missing. They include Courtney Campbell from Gateshead, Philip Tron, who is her mother's boyfriend as well as 14-year-old Nell Jones from Manchester.
Others who are missing are 29-year-old Martyn Hett; Chloe Rutherford and Liam Curry from South Shields, aged 17 and 19; 14-year-old Eilidh MacLeod; Angelica and Marcin Klis, 50-year-old Wendy Fawell and 17-year-old Kaia Kopusar.