Anderson has claimed that Manchester United signings Robin van Persie and Shinji Kagawa have made life a lot easier for the rest of the squad, with the midfielder finding the pair have settled into the squad particularly quickly.
Van Persie and Kagawa both signed for the Red Devils over the summer, and have been an integral part of the squad from their first game of the season onwards.
While Kagawa has presented a flare in the middle of the park that United have been craving, van Persie's goals have already saved the club blushes on one occasion as his hat-trick took them past Southampton 3-2.
And Anderson says that while the United squad are capable of achieving great things with or without the pair on board, he admits that they are making life a lot easier at Old Trafford as the club aim to win the title back and reach another Champions League final.
"I think the team looks good," the Brazilian told the United website. "At the beginning of the season it's always difficult but we've got a couple of wins and now we want more.
"Shinji Kagawa and Robin van Persie have a lot of quality. They make it easier for the rest of the team when they have so much talent.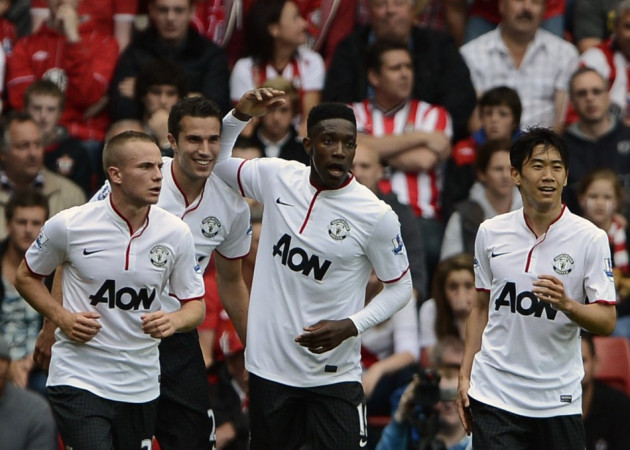 "It also means everybody works harder to try and keep their own place."
In a sign of just how high expectations are for the English giants this season, Anderson says that if he can't take home every trophy available this season, he will not be completely satisfied.
"We have to do better," he explained. "Manchester United has to win every trophy and we're disappointed if we don't.
"There's always pressure to do well when you play for this club. Last season we lost the league on goal difference and everybody was sad. But we have to forget that and concentrate on this season."
For United, one of the biggest tasks this season is to show that the side are still a formidable force in the Champions League, after their shock ousting in the group stages last season.
The side will be hoping to prove that not only can they still challenge big spenders Manchester City in the Premier League, but that they are ready to take advantage of Barcelona's recent decline from Champion-status to build on their three trophies in the top-tier European tournament.