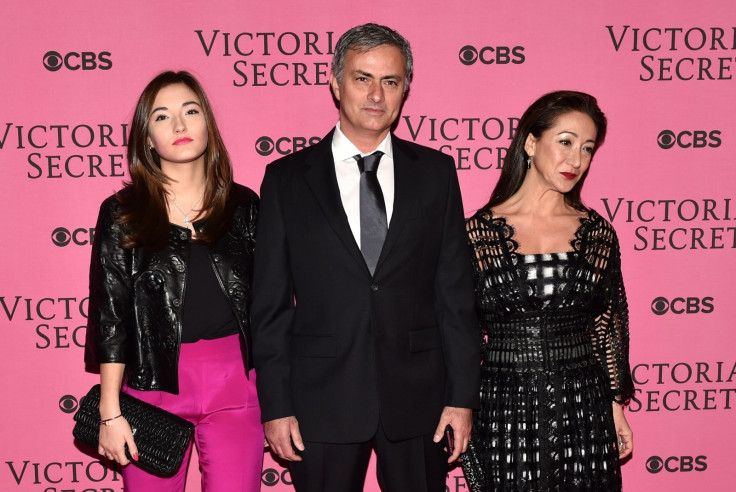 Jose Mourinho now appears have become the Secret One after being spotted looking less than happy while accompanying his teenage daughter, Matilde, lingerie shopping.
The Manchester United manager was definitely not in the Christmas spirit as he joined the 19-year-old shopping around numerous London stores, including Victoria's Secret and Hermes.
However, despite the frown, Mourinho battled on in committed, if unspectacular, fashion - a little like the current status of his United side, who remain stranded in 6th place in the Premier League, 11 points from a Champions League birth.
The gap could increase to 16 points should Tottenham Hotspur win at Old Trafford this weekend (Sunday 11 December).
Perhaps distracting himself from the pressure, the 53-year-old carried bags as his daughter continued on despite her father's obvious sense of displeasure.
It is not known what exactly Matilde had in mind in her search, but she was possibly inspired by the annual Victoria's Secret Fashion Show that took place in Paris earlier this month - having previously attended in 2014 - which featured performances from The Weeknd, Bruno Mars and Lady Gaga.
Matilde also joined Mourinho at the 2015 GQ Men of The Year awards.
Family living arrangements are difficult for the pair as Mourinho is residing the top-floor suite of Manchester's Lowry Hotel and has no plans to move out, while his wife, also called Matilde, and children remain at their family home in West London.
However, support for the former Chelsea boss came from an unlikely source in recent days.
Tottenham manager Mauricio Pochettino told The Mirror this week: "For me he is one of the best managers and it's normal; big club, big manager, great manager.
"You cannot compare Mourinho with me. Mourinho is on the top. I am behind. He is in a different moment in his career. I admire him a lot. For me he is the Special One and will always will be the Special One."