Sir Alex Ferguson is hoping to take the Manchester United squad outside England for the weekend, according to reports, with the Scot mindful of his side falling foul to the pressure in preparation for their match-up with Manchester City.
The Red Devils will face their cross-town rivals in what is sure to be the title decider. If Ferguson's men lose, City will move above them in the Premier League table, and if they win, they will be six points ahead with just three games to play.
And The Sun is reporting that in order to alleviate some of the pressure on United before the tie takes place, the club have been making enquiries at hotels in Wales so that they can be as far away from the media circus surrounding the clash as is feasible.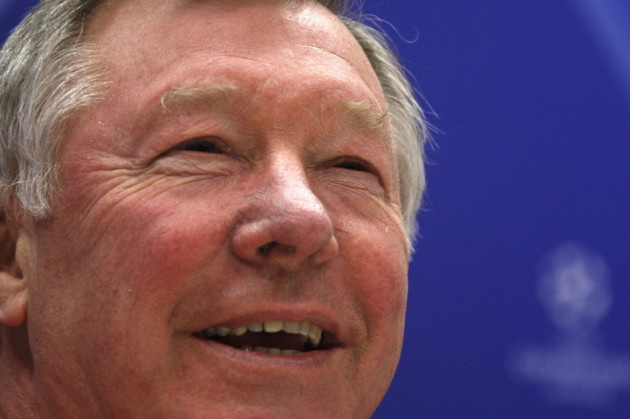 Players have also been banned from speaking to the media before the game, with Ferguson attempting to keep a lid on anything that might unsettle the team.
City, in contrast, will be holding their press conference on Saturday morning, and will stay in Manchester as they prepare for the big match.
Police have fired a warning at supporters planning on attending the derby on Monday night, releasing a statement saying: "As so much rests on this game, emotions will be running high and our main aim is to ensure the game is a safe and enjoyable experience for all fans.
"Greater Manchester Police will have the appropriate number of officers and resources within the ground and the surrounding areas to both deal with any incidents and offer reassurance to the public.
"The rivalry between the clubs really adds something extra to this fixture and should be embraced, but we must also ensure that this is not used as an excuse by some individuals to become involved in disorder."
The match-up will be the biggest between United and City in many years, and will also see Carlos Tevez make his return against his old club for the first time this season.