Manchester United have received a triple boost as they prepare to face Wigan on Saturday, with Darren Fletcher set to be included in the squad while Robin van Persie and Shinji Kagawa have both been ruled fit.
Fletcher has been out of the fold at Old Trafford since Christmas, with the midfielder suffering from an ongoing bowel illness.
While it was thought at the start of the year that he might not ever make a full comeback to the United squad, Fletcher has since trained with the reserves and played in an exhibition match with Celtic.
His road of recovery has been long and arduous, but Sir Alex Ferguson believes he's ready to at least have the confidence boost in being included in the United line-up for tomorrow.
"Darren Fletcher's in the squad tomorrow, simply because I think it will give him a boost," Ferguson said at his pre-match press conference today. "It's a chance to progress. At this moment in time everything's going fine for him."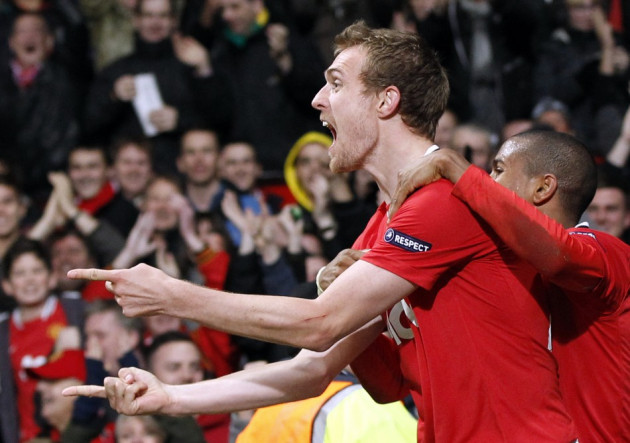 Meanwhile, both van Persie and Kagawa suffered injury scares for the Holland and Japan side respectively, and though the worst was initially feared, Ferguson insisted that everyone would be fit other than the likes of Phil Jones and Chris Smalling.
"On the injury front, everyone's fit, apart from the ones we know about - Jones and Smalling," he explained.
"Jones was a bad blow for us. He got an injury in training last weekend and he'll be out for eight to 10 weeks.
"We expect Smalling to be back training by the end of the month. There's a little bit of comfort in that sense, given our centre-back situation. But with Jonny [Evans] back we're in a better position than we were a couple of weeks ago."
Ferguson was also wary of the players who had to travel long distances for international duty during the break, adding: "You always have concerns about players travelling in international breaks - we had Chicharito, Valencia and Kagawa.
"They've all done it before, although with Shinji we don't know exactly how he reacts to travelling back from long distances. Hopefully he'll be okay."