Manchester United Fans Never Trusted Moyes - but Van Gaal Has Already Won Us Over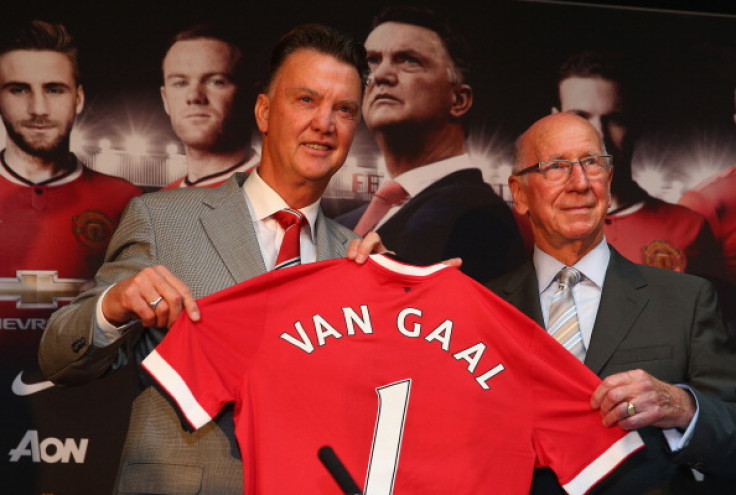 Given how his short tenure at Manchester United ended, with a planned press briefing by club executives alerting the entire world to his departure 24 hours in advance, David Moyes' return to football management was always going to prompt some discussion.
The assumption was that the former Manchester United manager was going to await the first casualty of this season's Premier League managerial merry-go-round before making a return to the sport, but with top flight clubs a little less trigger-happy than usual, the Scot has instead opted to relocate to San Sebastian and take over at struggling Real Sociedad.
It's a challenge, with few British players, let alone managers, willing to test themselves on the continent, and it draws a parallel with his successor at United; that desire to test oneself in an unfamiliar environment. Yet in the face of frequent comparisons during the start of Louis van Gaal's tenure, it's worth noting that this is one of very few major similarities on offer.
You'll find no attempt to rewrite history here; United haven't soared under the tutelage of either man. Van Gaal's impressive pre-season was immediately undermined by a tame 2-1 defeat at home to Swansea City on the season's opening day, and the team's performances since have varied from gritty to tepid.
This is still a period of heavy transition for the club, which might seem strange to suggest almost 18 months after Sir Alex Ferguson's retirement, and as Moyes discovered, the issues affecting the club on the pitch extend beyond quality or confidence. Both managers have suffered at the hands of injuries, with Moyes losing Robin van Persie for almost a third of his time in charge and Van Gaal forced to cobble together a different back four every week due to a lengthening list of defensive casualties.
Yet despite United being four points worse off than they were at the same stage last season, most of the club's fans are taking a measured approach to a campaign that has been Van Gaal's charges take just 16 from a possible 33 points.
The Dutchman's calibre certainly helps, in that respect. Successful spells at Ajax, Barcelona and Bayern Munich all yielded league titles, even if his employment in Spain and Germany ended in prickly circumstances. His self-confidence, indeed arrogance, gives him a commanding presence, and an aura that Moyes lacks.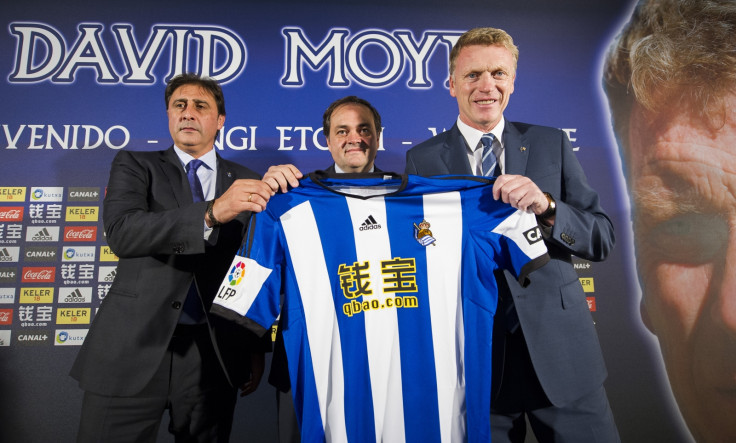 Where the Scot seemed overawed or uncomfortable when facing the press, Van Gaal often appears in control, hilariously dismissive when questions become too similar for his liking and often candid about the positive and negative points of his team's performances. Gone is the maddening repetition of Moyes' 'I thought we played well' spiel so frequently offered after poor results, and so often a stark contrast to reality. He expected less from his side, and it showed.
Van Gaal is ambitious, and a proven winner. 'Try', last season's buzzword, is gone from the press conference lexicon, replaced by visible signs that United are starting to return to some semblance of their former selves. Late draws against West Brom and Chelsea were both salvaged with full-time in sight, replacing last season's habits of folding in the face of a side playing superior football or gifting results to any team that smiled sweetly enough.
Several games, like the 5-3 defeat at Leicester or the passive scoreless draw against Burnley, should have ended in a more positive fashion this season, but Van Gaal has reinstated the grit and fighting spirit that characterised the club for so long. Contrast that with last season's 2-2 draw with Fulham, in which United delivered over 80 crosses, dominated and still gave away an injury time equaliser to Darren Bent, and progress is instantly noticeable.
Detractors were quick to point to United's uninspired, limited performance against Crystal Palace last weekend as a sign that little progress has been made at Old Trafford in the last year, and they weren't baseless accusations. It had all the hallmarks of a Moyes performance; limp attack, shaky defence, tons of possession but few chances created as the ball simply went from flank to flank in search of a useful cross. The big difference is that this was Manchester United's default under David Moyes, a standard template only recast when the desired wingers were unavailable.
Van Gaal opted for this approach in order to protect an incredibly unfamiliar back four, and whilst it limited United's attack, it kept his defence well shielded. Already this season, he has used several formations: 3-5-2, 4-5-1, 4-4-2, partly due to personnel availability and partly in an effort to ascertain the most effective way to use his players. He's far more flexible with his tactics and planning than Moyes allowed himself to be when in charge of the club, and it's not gone unnoticed.
Van Gaal shouldn't be spared from criticism; failing to add a top quality centre-back to the ranks this summer has proven to be a drastic oversight given the frequency with which defenders have headed to the treatment table, and substitutions at crucial points in two defeats this season have cost United points, but the sense still remains that this is the right man to reinvigorate this team. His ability, his record, the money spent and the injection of quality during the summer transfer window make it difficult to disagree.
It's nothing personal. Most United fans were willing to give David Moyes time when news of his appointment was made public, even though few wanted him and fewer still would dare feature him on their shortlists to replace Ferguson. Given last season's frequent mishaps, even without his commanding personality, quirky nature and clear ability, Van Gaal does have the benefit of extended patience from the club's fanbase.
How could they not be patient? United finished 7<sup>th last season, so a top four finish would be warmly welcomed as a result. No one expected Moyes to set the world on fire, but his demeanour, his frequent public missteps and the insipid displays he presided over lost supporters, and subsequently his job. It'd take an extended spell in the bottom half of the league table for United fans to feel the same about his successor, and given his past achievements, the quality of the players he currently possesses and his own ability to draw the best out of his charges, that feels highly unlikely.
Trust is earned, not given, and Louis van Gaal has already done more to earn it than David Moyes ever did.
The article was provided by Red Mancunian, one of the most popular Manchester United fan accounts in the world. You can follow them on Twitter here or go to www.redmancunian.com.
© Copyright IBTimes 2023. All rights reserved.