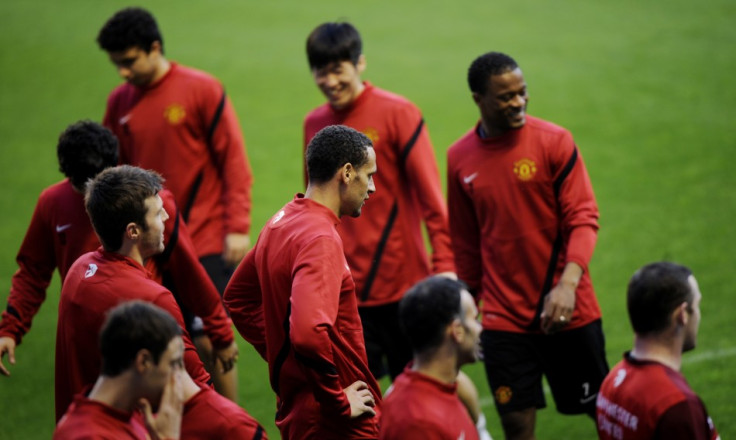 Rio Ferdinand believes that the key to Manchester United winning the title this season won't be beating Manchester City on April 30, but will rather be the trust that his own squad have in one another as the season hits the business end.
The Red Devils are now one game clear of City in the Premier League table, but are looking to increase their lead so that when the two sides face one another at Etihad Stadium, a win or loss won't matter as they aim for a record 20th Premier League title.
But Ferdinand, whose form for United has improved dramatically as the season wears on, believes that the trust the squad display in one another in the coming matches will prove to be the most important factor as the title race continues.
"You've got to hold your nerve but as important as that, if not more so, is trusting each other," he said, as reported by Sky Sports.
"That's the way you've got to be and the team that does that best between now and the end of the season will be the one to win the league.
"If it's 0-0 after 88 minutes we know we're going to create chances in the dying moments to win games and it's important to keep that in mind. We don't care what happens with them [City], it's about us.
"If we remain calm and win all our games we'll be successful."
Numerous members of the United squad have admitted that their performance wasn't up to scratch against Fulham during the week, despite the side winning 1-0.
But Ferdinand is looking at the positives from the match, explaining: "Fulham had a game plan, they set their stall out to frustrate us and did that for long periods.
"But in the end, after a couple of crosses, we got the ball in the back of the net.
"I just think that at Old Trafford. If teams are going to come here and frustrate us, we know we're still going to create chances."
United now look ahead to face Blackburn, QPR and Wigan in the league, and will be aiming to take maximum points as they continue their winning streak.