Ferguson Ever The Perfectionist As Valencia Injury Mars Victory
Sir Alex Ferguson not happy, despite Manchester United's win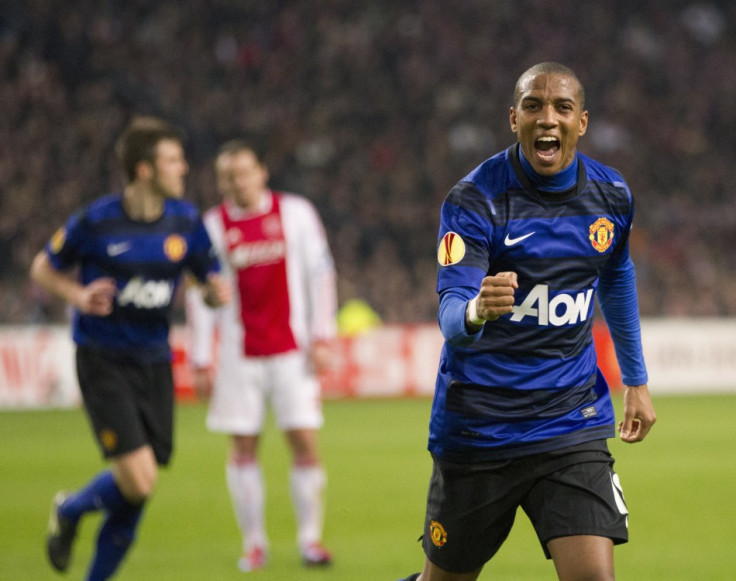 Manchester United may have come out winners in their 2-0 defeat of Ajax in the Europa League last night, but Sir Alex Ferguson wasn't smiling, with Antonio Valencia's injury just the beginning of the manager's concerns from the night's events.
Despite the Red Devils coming out of the match commanding victors, Ferguson wasn't celebrating, insisting that he believes his side can perform even better as they now prepare for the second leg at Old Trafford.
"I'm delighted with the scoreline but I think it was a very ordinary performance by us," he told the official United website. "We didn't reach any great heights in the game.
Ferguson pointed to Ajax's dominance in the first half as a showing of United's weaknesses, and said that although the Red Devils deserved to take the win, they have a lot to work on before they can think about winning the tournament.
"We did improve in the second half and I thought we deserved to win it but I didn't think we played well at all," he explained.
"There was no rhythm to our game. I know Ajax can make it difficult with their system and they pressed the ball really well but we didn't get any tempo to our game in the first half. We did improve in the second half but it was not a brilliant performance."
In a sign of Ferguson's perfectionism, the United manager took special aim at Javier Hernandez, who shut the game down by scoring in the 85<sup>th minute, with the Scot insisting his striker could have performed better.
"It didn't go well for Javier in the sense the final passes through were just too much for him," he said. "They were behind his feet. But he is always a threat.
"He might have had a penalty in the second half. It was difficult to see from where I was. He has that threat all the time and he has given us another goal."
Valencia became injured in the 85th minute, and Ferguson admitted that his hamstring could leave him on the sidelines for at least four weeks.
"It looks like a bad one," he said. "He's got a hamstring injury which is unfortunate. Hamstrings are hamstrings, so it could be four weeks."
© Copyright IBTimes 2023. All rights reserved.