Manchester United Forward Marcus Rashford Uninjured in Car Crash After Burnley Win
England and Manchester United forward Marcus Rashford was involved in a car crash shortly after leaving United's training ground following the team's win over Burnley.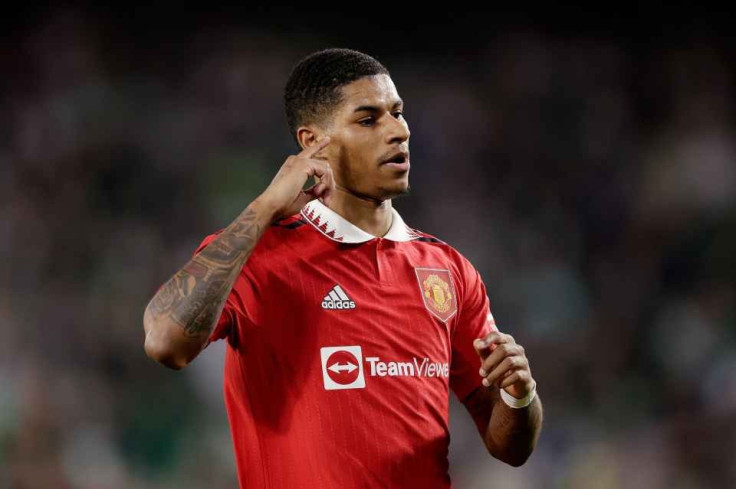 Manchester United forward Marcus Rashford was involved in a car crash on Saturday night after the team's 1-0 win over Burnley. The incident happened as Rashford was leaving United's Carrington training ground.
According to reports, Rashford's car collided with another vehicle. The police were called to the scene, but no one was injured and no ambulance was required.
A 74-year-old woman was involved in a car crash. Both Rashford and the woman, who has not been named, were shaken but unhurt in the crash. The impact caused the airbags in both cars to go off, and Rashford's Range Rover was left with significant damage.
Rashford reportedly got out of his car immediately after the crash to check on the woman, and the two exchanged insurance details. He was also breathalysed by police officers at the scene, but the test was negative.
The woman, who was returning home from babysitting at the time, has said that she had no idea who Rashford was until after the crash. "The impact caused the airbags to go off. She was very, very shaken and confused," a source told the Daily Mail. "She's not a football fan and didn't have any idea who Marcus Rashford is."
Rashford's teammate Bruno Fernandes arrived at the scene shortly after the crash and checked on both him and the woman. "Rashy is fine," Fernandes told reporters. "He's a bit shaken up, but he's okay. The other driver is also okay, which is the most important thing."
Rashford himself took to social media to reassure fans that he was okay. "I'm alright guys thanks for the messages," he wrote on Instagram.
The crash happened just a few hours after Rashford had helped United to a much-needed win over Burnley. The victory was United's first in three games, and it came after a difficult start to the season.
Rashford played a key role in the win, providing the assist for Bruno Fernandes's goal. He also had several chances to score himself but was unable to find the net.
The crash is a setback for Rashford, but he is expected to be fit to play in United's next game against Nottingham Forest on Wednesday.
United have said that they are committed to improving the safety of the training ground, and they are working with the local authorities to identify ways to do this.
In the meantime, players and staff have been urged to be extra careful when driving in and out of the training ground.