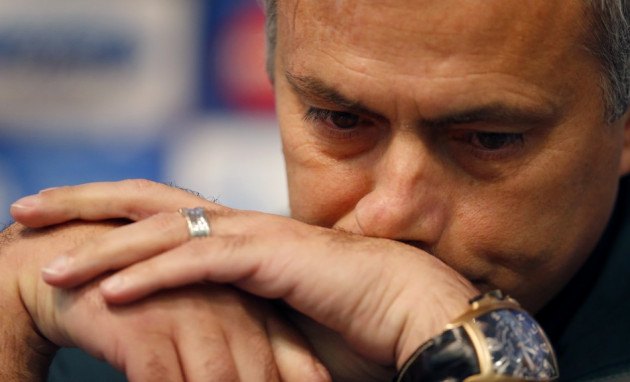 Jose Mourinho's advisor has strenuously denied claims made by a Spanish journalist suggesting the Chelsea manager was distraught upon learning he had been overlooked for the Manchester United job.
Spanish journalist Diego Torres described in his book entitled 'Prepare to Lose' the moments the former Real Madrid manager learnt of the news that David Moyes had been chosen to succeed Sir Alex Ferguson at Old Trafford, and not him.
Torres describes the period as "the most miserable hours of Mourinho in his time as manager at Real Madrid," explaining that the Special One's agent Jorge Mendes had strongly led him to believe he was destined take the reins at United.
One passage in the book read: "When he learnt he (Sir Alex Ferguson) had chosen Moyes, Mou was incredulous. He screamed: 'But he's won nothing!'"
However Mourinho's advisor Eladio Parames has strongly denied Torres's recount of the Portuguese manager's final days at the Bernabeu, suggesting such stories are driven by the journalist's personal vendetta against the Blues boss.
"This story does not have any sense," Parames is quoted as saying by Portuguese publication O Jogo. "It is completely false, it has no head or tail.
"This gentleman (Torres) is an inventor of stories about Mourinho and Real Madrid. Always has been and continues to be. Can anyone imagine Mourinho sobbing loudly on the phone, as this gentleman wrote? It is all a big lie, one more of this man."
Speaking in August, Mourinho insinuated Ferguson had informed him of his decision step down as United manager after 26 trophy-laden years at United just as the former Porto coach was coming to an end of his four year tenure at Real Madrid.
But Mouriho insisted the idea of taking over at Old Trafford was never an ambition of his.
"No, the thought of managing Manchester United has never crossed my mind," he said in August. "I never these dreams. I'm focused on my club. I don't think about any other thing. "